Monkey Shoulder Profile
Blended Malt Scotch Whisky
The three malt components that form Monkey Shoulder's smooth, malty and fruity character were once derived from William Grant's three Speyside distilleries: Balvenie, Glenfiddich and Kininvie. Nowadays the recipe is a closely guarded secret, featuring an undisclosed combination of 'different' Speyside single malts.
The whiskies, which are matured in first-fill ex-Bourbon casks, are vatted together in small batches for up to six months before bottling at 40% abv.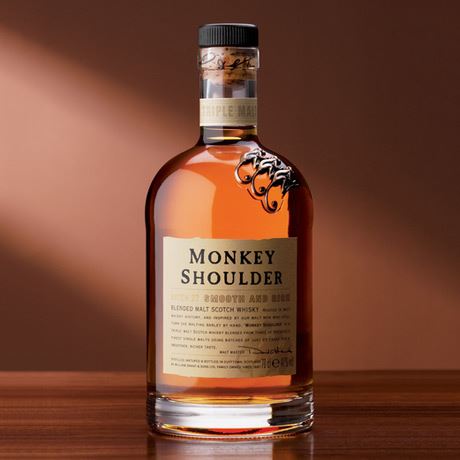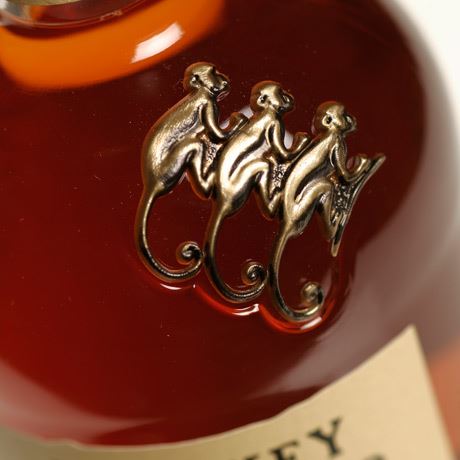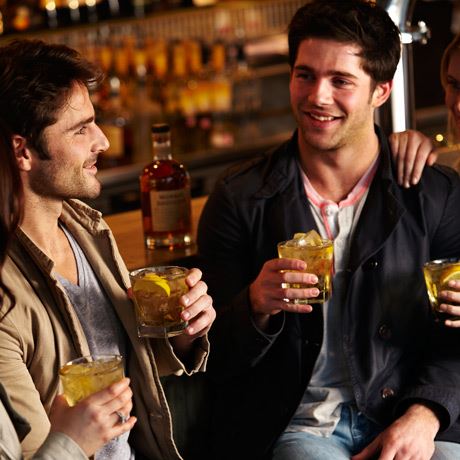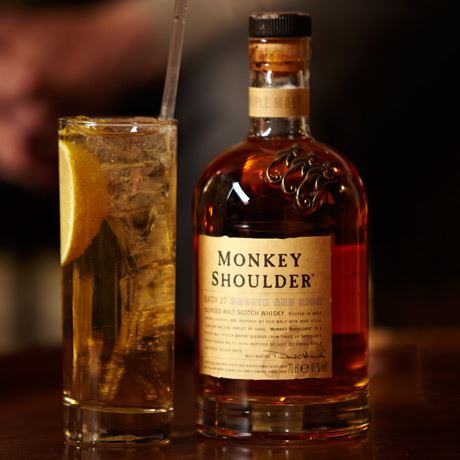 Production type

Blended malt
Monkey Shoulder History
The long process of turning barley by hand inevitably took its toll on Scotland's malt men. After long shifts of constant manual flipping they were susceptible to a condition which caused one arm to hang down just a little; they called this monkey shoulder. While the unfortunate side effect is now an ailment of the past thanks to the modernisation of production techniques and widespread dissolution of distillery maltings, Monkey Shoulder is very much in the here and now in the form of a William Grant-owned blended malt.
Monkey Shoulder's history begins with a certain William Grant who put his entire life savings of £755 into the construction of Glenfiddich distillery in 1886. Five years later Balvenie was opened on the same site as Glenfiddich, and almost a century later they were joined by Kininvie in 1990.
As Scotch whisky began an upward trend in the early 2000s, William Grant & Sons combined malt whisky from the three distilleries to create a new blended malt – one of very few on the market at the time. Launched in 2005, Monkey Shoulder filled a gap in the category for a fun-yet-premium brand that resonated with both consumers and bartenders alike. In recent years the group has run on-trade cocktail competition the Ultimate Bartender Challenge, which encourages entrants to dream up wacky and innovative bar projects.
In 2012 the brand launched in the United States but due to its unforeseen rapid popularity in that market, Monkey Shoulder fell into short supply for much of 2014.
Now that whisky produced by William Grant's Lowland distillery Ailsa Bay is mature, the group has revealed intentions to cease communicating the provenance of Monkey Shoulder's malts, allowing for the potential to utilise stocks of its full malt portfolio.
In early 2016, Monkey Shoulder was named the 'trendiest' Scotch whisky brand in the world in a poll of the world's best bars by trade title Drinks International.
By 2018, the same poll also named Monkey Shoulder as the best-selling Scotch whisky among the world's leading high-end bars, usurping long-time leader Johnnie Walker from the top spot.
Timeline
1887

Glenfiddich distillery begins production on Christmas Day

1893

William Grant & Sons opens Balvenie distillery

1957

Balvenie doubles capacity with the addition of two new stills, while Glenfiddich introduces the iconic triangular bottle

1963

Glenfiddich becomes the first whisky to be marketed as a single malt worldwide

1990

William Grant & Sons opens Kininvie on the same site as Balvenie and Glenfiddich

2005

Monkey Shoulder is launched as a blend of Glenfiddich, Balvenie and Kininvie malts

2012

Monkey Shoulder launches in the United States

2014

Monkey Shoulder surpasses 200,000 annual case sales

2015

The brand is named the world's 'trendiest' Scotch whisky
Owner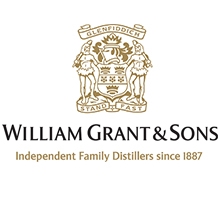 Current owner
Contact
Address

William Grant & Sons Limited




The Glenfiddich Distillery


Castle Road


Dufftown




Moray




AB55 4DH




United Kingdom

Visitor Opening Hours

Not open to the public
See also
Distillery & brand

A multiple-column vacuum still set-up.

Brand

First produced in Victorian Inverness, this blended Scotch has established a following Stateside.

Brand

A defunct William Whiteley & Co. blended Scotch designed for locomotive consumption.