Gordon & MacPhail Profile
Gordon & MacPhail has almost legendary status in the world of Scotch whisky, with four generations of the Urquhart family heading up the business from its base in Elgin. At the heart of Gordon & MacPhail are its retail premises on South Street, which combine a delicatessen and wine merchant operation with The Whisky Room, where more than 1,000 malt whiskies are for sale.
The company's offices, maturation and bottling facilities are located in a modern building across town in George House on Boroughbriggs Road, from where its retail, wholesale and export businesses are controlled. The warehouse there is a treasure trove of old and rare casks of whisky, including pre-war Macallans. The business employs some 130 people in Elgin.
Gordon & MacPhail bottle whisky across several ranges, with the best-known bearing the Connoisseurs' Choice label. Others include The Private Collection, Cask Strength, Rare Old and The MacPhail's Collection, while the most exclusive of all is Generations. To date, a 70-year-old Mortlach – the world's oldest bottled single malt – and a 70-year-old Glenlivet have been released, in 2010 and 2011 respectively.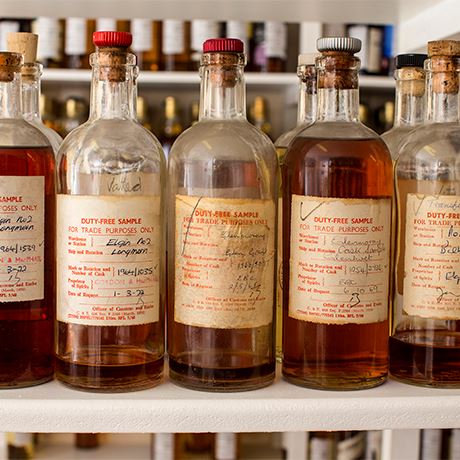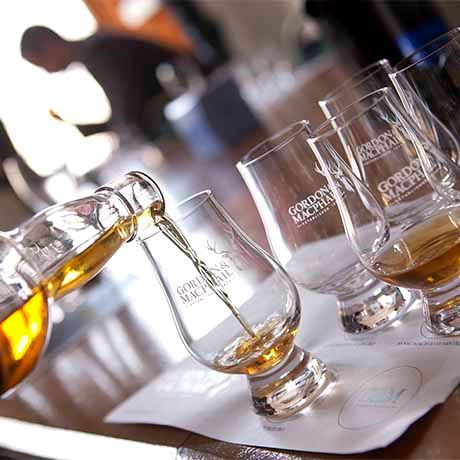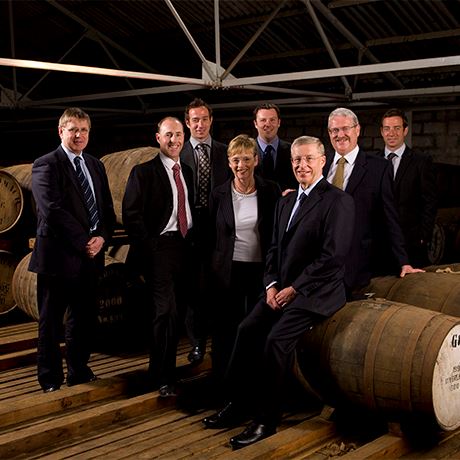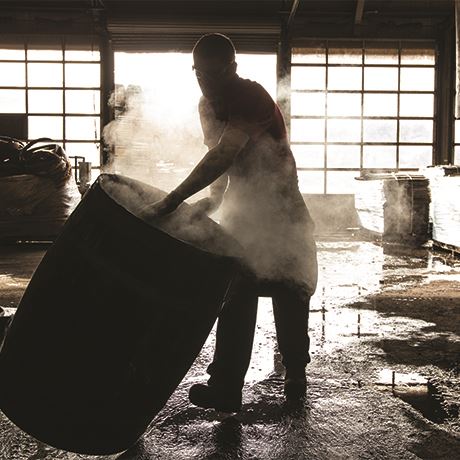 Gordon & MacPhail History
In 1895, James Gordon and John Alexander MacPhail established a grocery and wine merchant business in South Street, Elgin. Within a year of the firm's establishment, John Urquhart joined the company.
Urquhart became a senior partner in 1915 and began to develop the firm's whisky broking business, also bottling single malts under licence for several famous distilleries, including The Glenlivet. Additionally, he had casks of new-make spirit laid down at a number of Speyside distilleries, with the intention of using them for blending or for bottling as single malts.
It was always the ambition of John Urquhart and subsequent generations of the Urquhart family that one day Gordon & MacPhail would own and manage a distillery of its own. This came to fruition in 1993 when the company purchased Benromach in Forres from United Distillers.
The distillery was entirely re-equipped before being officially opened by HRH Prince Charles in 1998 and a range of Benromach single malt expressions was subsequently introduced, now making up an important element of the Gordon & MacPhail business.
Distilleries & Brands
Ben Alder

Blended Scotch Whisky

Fraser's

Blended Scotch Whisky

Glen Avon

Highland Single Malt Scotch Whisky

Glen Calder

Blended Scotch Whisky

Glen Gordon

Highland Single Malt Scotch Whisky

Glen Urquhart

Blended Scotch Whisky

Highland Fusilier

Blended Malt Scotch Whisky

Immortal Memory

Blended Scotch Whisky

James Gordon

Blended Scotch Whisky

MacPhail's

Malt Scotch Whisky

Pride of Islay

Islay Single Malt Scotch Whisky

Pride of Orkney

Island Single Malt Scotch Whisky

Pride of Strathspey

Single Malt Scotch Whisky

Pride of the Lowlands

Lowland Single Malt Scotch Whisky

Spey Cast

Blended Scotch Whisky
Contact
Address

Gordon & MacPhail




George House


Boroughbriggs Road


Elgin




Moray




IV30 1JY




United Kingdom

Phone

+44 1343 455111