Miltonduff distillery
Speyside Single Malt Scotch Whisky
Miltonduff was, briefly, part of Allied Distiller's Caledonian Malts range (alongside Laphroaig, Tormore, Scapa and Glendronach) but other than a limited edition 18-year-old cask strength bottling, no official releases have taken place under Chivas Brothers' ownership. Licensed bottlings are made under the auspices of Gordon & MacPhail. Some Mosstowie (see below) also occasionally surfaces.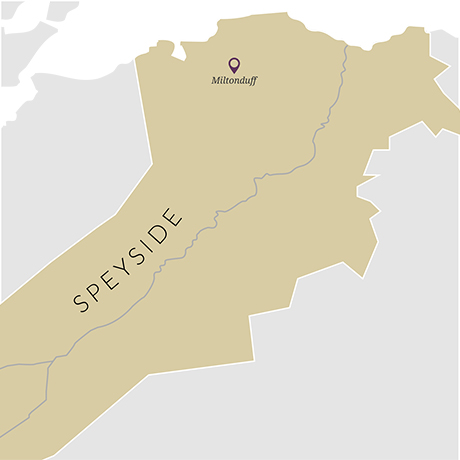 Region

Speyside

Production type

Single malt

Distillery Status

Working

Brands produced here

Mosstowie
Pluscarden Valley
Miltonduff History
One wonders what the monks would have made of it. Moonshining was commonplace in the surroundings of Pluscarden Abbey in the smuggling era of the late 18th and early 19th century. Whether any monastic distillation ever took place is unknown – the original monastery fell into ruin in the early 17th century, but was restored in 1948 and is now the only medieval monastery still inhabited by monks. Distillation certainly took place at Milton Farm where the abbey's old meal mill once stood.
Miltonduff (the suffix comes from Duff family which owned the estate) went legal in 1824 and by the end of the century was one of the largest producers in Scotland, making in excess of one million litres a year and using triple distillation (an unusual technique for Highland/Speyside distilleries).
Its next landmark came in 1936 when it was bought by Canadian distiller Hiram Walker which was beginning its Scottish expansion (Ballantine's, Dumbarton).
In 1964, a pair of 'Lomond' stills was installed producing a malt which was named Mosstowie. The stills operated until 1981. A significant expansion in 1974 saw capacity increased to more than 5m litres per annum with three pairs of stills now operating. In 2005 it became part of Chivas Brothers.
Timeline
1824

A license to distil at Miltonduff is obtained by Andrew Peary and Robert Bain

1866

The distillery is purchased by William Stuart

1895

Thomas Yool & Co becomes a shareholder

1936

Canadian group Hiram Walker buys Miltonduff

1964

A pair of Lomond stills are installed and produce the Mosstowie brand of whisky

1974

Capacity is increased to over 5m litres in a significant expansion

1981

The Lomond stills are replaced by two pot stills

1987

Allied Lyons, having bought 50% of Hiram Walker the previous year, purchases the group outright

1991

Miltonduff appears in the Caledonian Malts line-up

2005

Pernod Ricard (Chivas Brothers) takes over the distillery following its acquisition of Allied Domecq
Owners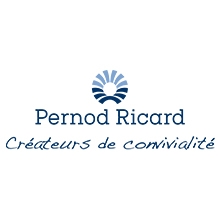 Parent company
Current owner
Previous owners
Contact
Address

Mitonduff Distillery




Elgin




Moray




IV30 8TQ




United Kingdom

Phone

+44 1343 554120

Visitor Opening Hours

Not open to the public
Missing Information?
We strive to provide the most up-to-date and accurate information possible, but if you think we have missed something or you have an image you'd like to share, then please let us know.
Get in touch