William Cadenhead Profile
Independent whisky bottler Cadenhead's was founded in 1842 at 47 Netherkirkgate in Aberdeen, a site the company traded from for more than 130 years. Today, the business is owned by J. & A. Mitchell and Co., owner of Springbank distillery in Campbeltown. It specialises in single cask malt whiskies that are neither chill-filtered nor coloured, though trades in rum and gin as well.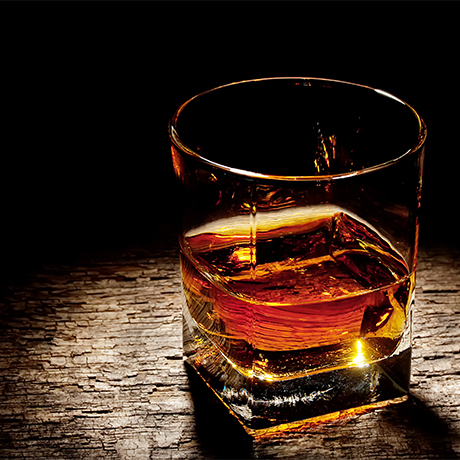 William Cadenhead History
It was 1842 when George Duncan founded a vintner and distilling agency in Aberdeen. The business flourished under his ownership and a decade later, he invited his brother-in-law, William Cadenhead, to join him.
Duncan suffered a short illness in 1858 and passed away, leaving Cadenhead to take over the business. He swiftly changed the company name to his own. Cadenhead was by no means an expert vintner, but he was known to have a head for business due to working overseas in a yarn company. He was also heavily involved in supporting the local community and was a noted poet.
Cadenhead died in 1904 and the business fell under the wing of his nephew, Robert Duthie, who developed the company into the independent whisky bottling business we recognise today. In one change of philosophy Duthie developed the idea of vatting the variety of malts he had access to rather than simply bottling single malt whiskies as his uncle had. In doing so he expanded the range to include brands such as The Heilanman and the deluxe Putachieside. To promote the company, he advertised on theatre curtains, busses and concert programmes using the slogan, 'By Test the Best'.
When Duthie died in 1931 (at the height of The Great Depression he was knocked down by a tram car on his way to visit his bank manager), he was a bachelor, so the company passed onto his two sisters. Unfortunately, they had no knowledge of the trade but were determined to keep the company running, and with this in mind they handed over the day-to-day operation of the business to a long-term employee, Ann Oliver.
Oliver proved to be quite an eccentric choice with set ideas on how the company should be run and refused to change with the times or the market in whisky sales. The result of this was a warehouse full to the gunnels with whisky, rum and gin that no one knew the value of. The result was a 'fire sale' of spirits at the auction house of Christie's in London in 1972, which much to everyone's delight not only cleared the debts of the company but left a six-figure profit as well.
On Oliver's retirement in the same year, the company was sold to J. & A. Mitchell and Co., the owner of one of Scotland's oldest whisky distilleries, Springbank in Campbeltown.
After 130 years trading in Netherkirkgate, the company moved to Campbeltown and has been nurtured and developed under J. & A. Mitchell's stewardship. On top of its range of non-chill-filtered and non-coloured single malt whiskies, rums and gins, the company now has shops and tasting rooms in London and Edinburgh, as well as partnerships in Germany, Switzerland, Italy and Denmark.
Distilleries & Brands
Associated companies
Contact
Address

William Cadenhead




9 Bolgam Street




Campbeltown




Argyll




PA28 6HZ




United Kingdom

Phone

+44 1586 554258