Whitbread & Co Profile
Whitbread is best known today for the brewing empire built by Samuel Whitbread – once the largest in the world – and its UK-wide chain of pubs, hotels and restaurants. However the British company also spent a short period in the late 1900s investing heavily in Scotch whisky.
Among its portfolio were the Tormore, Stratchclyde, Kinclaith, Glenugie and Laphroaig distilleries, as well as a clutch of well-known blended whisky brands such as Long John.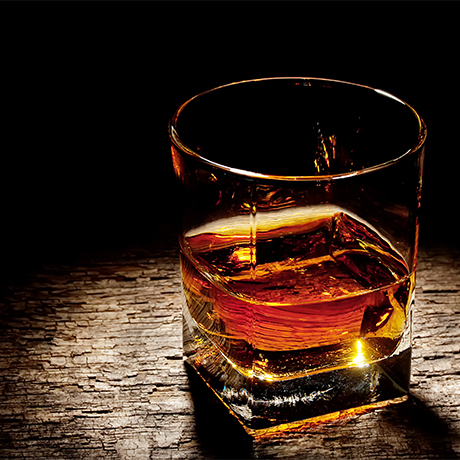 Whitbread & Co History
The company was founded in 1742, when Samuel Whitbread partnered with the Shewell brothers to start a London brewery. By the 1780s, after moving premises and eventually buying the brothers out of the business, Whitbread's Hind Brewery on Chiswell Street had grown to become the largest in the world.
Whitbread and his successors continued to take the brewing world by storm – in 1868 Whitbread introduced its first bottled beer, which rapidly became a national brand, while a century later the group was running around 26 regional breweries across the country and had obtained a license to produce Heineken beer.
Whitbread's brewing empire had become world-famous, though it was in 1974 it began to diversify with the opening of its first Beefeater pub-restaurant – today the company operates over 140 outlets in the UK.
The brewer – and now restaurateur – made its first foray into Scotch whisky the following year, with the acquisition of Seager Evans & Co. from New York's Schenley Industries.
At the time Seager's portfolio included the Laphroaig, Tormore, Glenugie, Strathclyde and Kinclaith Scotch whisky distilleries, as well as the Black Bottle and Long John blended Scotch brands, plus Coates Plymouth Gin distillery. The company also came with a 100-acre blending and bottling facility in Glasgow. Whitbread invested heavily in modernising its new distilleries, while at the same time embarking on large franchise agreements for new restaurant chains, namely Pizza Hut and TGI Friday's.
By 1989 Whitbread's business interests had grown hugely diverse. Seeing its future in brewing, as well as hotels and restaurants, Whitbread sold off its spirits division – which by now included James Burroughs Distillers (Beefeater) to Allied Lyons.
In 2000 a takeover bid of Allied Domecq (Allied Lyons' successor) by Fortune Brands Inc and Pernod Ricard saw the division of Whitbread's former spirits portfolio.
Today Whitbread's main operations include the Premier Inn hotel chain, and the Costa Coffee, Table Table, Brewer's Fayre and Beefeater restaurant chains.
Contact
Address

Whitbread Court




Houghton Hall Business Park


Porz Avenue


Dunstable




LU5 5XE




United Kingdom

Phone

+44 1582 424200