Black Ship Profile
Blended Scotch Whisky
Named after a giant Scottish warship – that was sold to the French after just two years of being built – Black Ship blended Scotch was introduced almost 450 years after its demise.
Available as a no-age-statement and five-year-old, Black Ship was a blend of 'a good quantity' of Highland and Island malt whiskies and grain whisky, described as being 'smooth and mellow' with a 'touch of smokiness on the finish'.
Pitched as a 'great mixer', both expressions were bottled at 40% abv.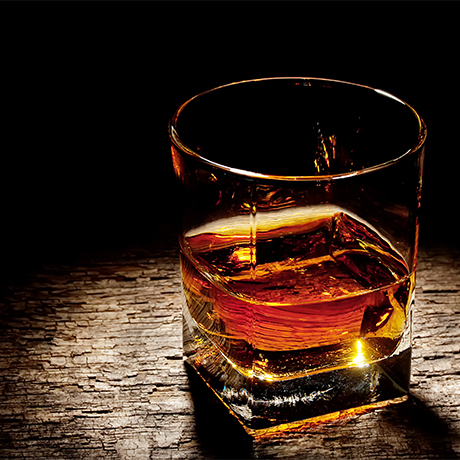 Production type

Blended Scotch
Black Ship History
This modern-day blended Scotch was named after the Great Michael, also known as the Black Ship, the most famous Scottish battleship of the early 16th century. It was completed in 1512 having consumed every wood in Fife during construction, and was the largest warship in Europe – twice the size of her English contemporary, the Mary Rose.
However her size became her downfall, and The Black Ship soon proved too expensive to maintain. She was sold at a knockdown price to the French crown in 1514 (and quite possibly used under a French pseudonym to sink the Mary Rose in the Battle of the Solent).
In the 1990s, Dutch drinks group Marussia Beverages introduced Black Ship blended Scotch whisky alongside a handful of other blended Scotch brands.
In 2013 the company established Mossburn Distillers, which was tasked with overseeing the group's plans to establish distilleries in Skye, the Borders and Japan.
As such, focus was centred on the new projects and Black Ship – along with Marussia's other Scotch blends – was discontinued. That's not to say it won't resurface in the distant future.
Owner Current owner