Hepburn & Ross Profile
After the First World War, two veterans of the famous Black Watch regiment set up a whisky blending company. The success of their primary blend, Red Hackle, led to a large following in the US, as well as on home turf on the west coast of Scotland. The company built a close relationship with the founders' former regiment and the services in general.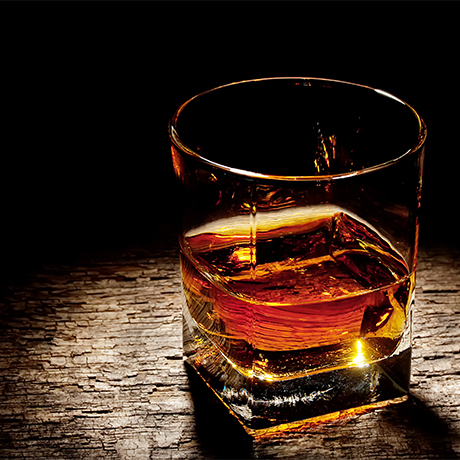 Hepburn & Ross History
In 1920 two ex-servicemen, Charles Hepburn and Herbert Ross, founded a whisky blending company in Glasgow that, in the early days at least, boasted its exclusive employment of former members of the military. To reinforce its relationship with the service, its number one blend was known as Red Hackle, named after the 'hackle' – or feather – worn in the cap of the Black Watch regiment, which both Hepburn and Ross served in during the First World War.
In 1959, two years after the death of partner Herbert Ross, Charles Hepburn sold the company and its brands to distiller and blender Robertson & Baxter (now Edrington). He is reported to have said at the time that after the death of his wife he 'realised that you do nothing for yourself, only for someone else. You come home in the evening and she asks, "Well, what have you done today?" When that has gone, the meaning has gone out of the game.'
After selling the company Charles, who had a large art collection, became a benefactor of a number of institutions including Glasgow University, Glasgow Zoo and the Scottish Rugby Union where he paid for the installation of under-soil heating for the Murrayfield pitch. This made Murrayfield the first international stadium to have this arrangement. Charles also sponsored the College of Piping, which was incidentally located in premises across the road from Hepburn & Ross' Otago Street, Kelvinside headquarters – and a Red Hackle Pipe band.
Distilleries & Brands
Red Hackle

Blended Scotch Whisky
Associated companies
Contact
Address

Hepburn & Ross Limited




2500 Great Western Road




Glasgow




G15 6RW




United Kingdom

Phone

+44 141 940 4000