The Spice Tree Profile
Highland Blended Malt Scotch Whisky
Blended malt The Spice Tree was deemed to break the rules of Scotch whisky-making when it first launched. After a telling-off from the Scotch Whisky Association (SWA), producer Compass Box was instructed to amend its recipe to comply with the guidelines of making whisky.
Today The Spice Tree is comprised of three Highland malt whiskies – from Clyneilsh, Dailuaine and Teaninich – which are matured in first-fill American oak casks before being vatted together. The vatting is then transferred to a series of 'hybrid' casks with varying toasts and heavily charred, new French oak heads for a period of two years. The process creates a rich and round blended malt with layers of spice, which is then bottled, without chill filtration, at 46% abv.
The blended malt forms part of Compass Box's Signature Range, which also includes Asyla, Oak Cross, Peat Monster and Hedonism.
A limited edition offshoot – The Spice Tree Extravaganza – contains whiskies from the same distilleries that have been matured for longer using a greater influence from Sherry butts.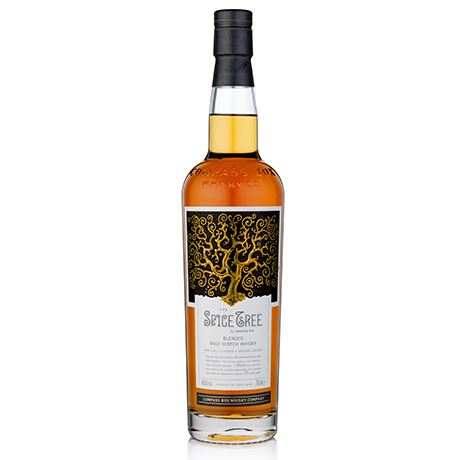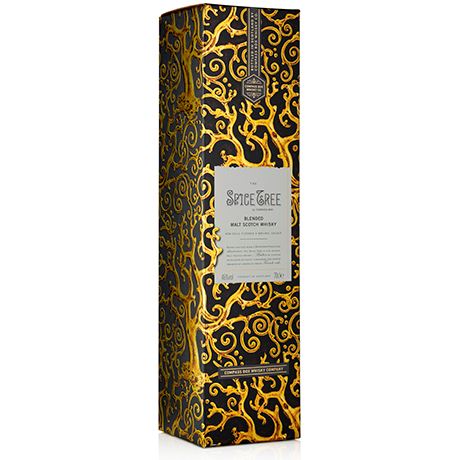 Region

Highland

Production type

Blended malt
The Spice Tree History
The Spice Tree got off to somewhat of a shaky start when it was first launched in 2005. Matured in barrels made with French oak stave inserts, the whisky became the topic of a legal dispute with the Scotch Whisky Association (SWA), which considered the use of the additional staves a no-no. Compass Box was left with no option but to end production.
After three years adjusting the recipe, The Spice Tree was relaunched in September 2009, this time with the omission of the French oak inner staves. Instead, the whisky was given a second maturation in casks containing heavily toasted new French oak heads.
In 2016, to mark the 10th anniversary of when the first Spice Tree whisky was banned, Compass Box launched limited edition blend, The Spice Tree Extravaganza. Inspired by the original liquid, the whisky boasts a blend of slightly older whiskies and Sherried malt. A total of 12,240 bottles were released globally, non-chill-filtered and bottled at 46% abv.
Timeline
2000

Compass Box Delicious Whisky Ltd is founded by John Glaser

2005

The Spice Tree is launched as a blended malt matured using casks containing additional French oak staves

2009

The Spice Tree is relaunched, again as a blended malt this time matured in casks containing French oak heads

2016

The Spice Tree Extravaganza is launched as a limited edition spin-off
Owner