Great King Street Profile
Blended Scotch Whisky
Great King Street is a true rebellious blended Scotch, designed to shake up the belief that blends are unworthy of a place in the home whisky cabinet. Refreshingly, Compass Box is extremely open about the constituents of its Great King Street Artist's Blend: 46% Lowland grain,28% fruity Highland malt; 17% grassy Highland malt, and 9% meaty Speyside malt, all of which is matured in a mixture of first-fill American oak, first-fill Sherry butts and barrels with new French oak heads. The effect is a fruity and rich blend with notes of vanilla and a hint of spice.
In contrast, Great King Street Glasgow Blend contains a much higher proportion of malt whisky (67%) from Islay, the Highlands and Speyside, for a more robust, smoky and spicy dram.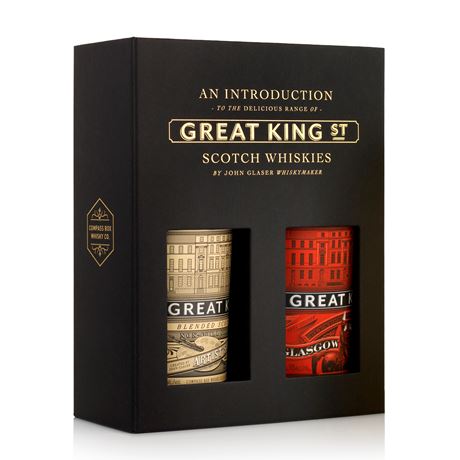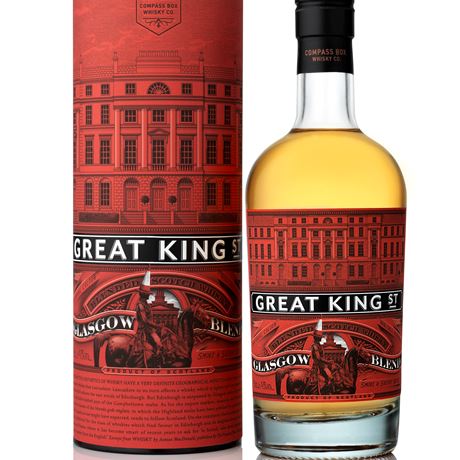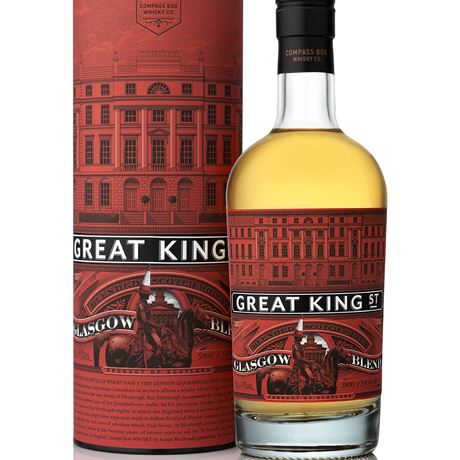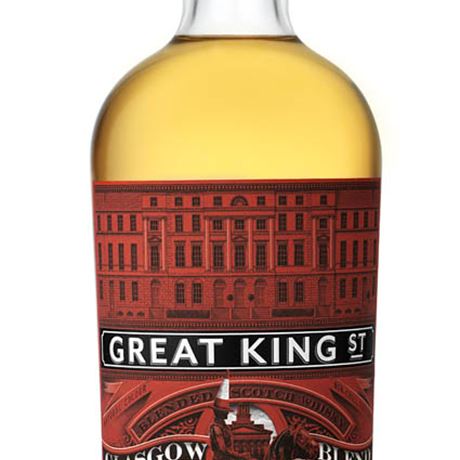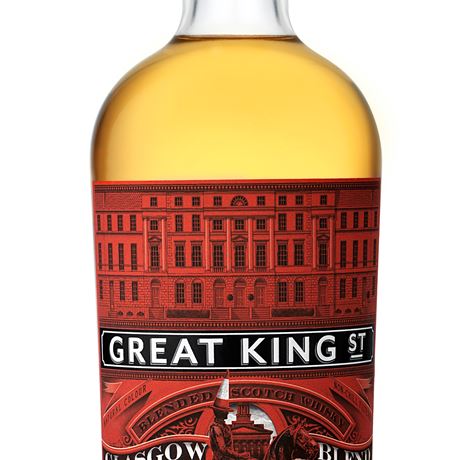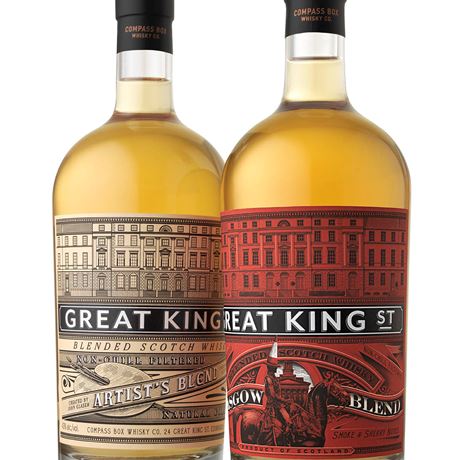 Production type

Blended Scotch
Great King Street History
Rather fittingly, Edinburgh's Great King Street – the location of Compass Box's headquarters – was built in 1823, the same year the Excise Act was introduce, effectively allowing for the legal distillation of whisky. However it wasn't until 2011 that this independent bottler and blender created a Scotch expression in the New Town street's honour.
Great King Street is a style of blended whisky which, in true rebellious Compass Box fashion, was designed to smash perceptions of blended Scotch as an inferior product to single malt. Claiming 'poorly made, inexpensive' blended whisky has damaged the category's reputation, Compass Box founder John Glaser created a blend high in malt proportions and bottled at 43% without chill-filtration for a more generous mouthfeel.
The inaugural bottling of Great King Street is known as the Artist's Blend, although a second bottling in the range, Glasgow Blend – designed to appeal to Aeneas MacDonald's theory that Glaswegians prefer full-bodied and flavourful whisky than anyone else, was released in 2014.
Owner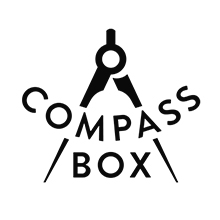 See also
Brand

Compass Box's flagship blended grain whisky broke the mould upon its introduction in 2000.

Distillery

At one time one of the most northerly distilleries on the Scottish mainland.

Distillery & brand

A highly individual Speyside whisky.