Loch Ewe distillery
Highland Single Malt Spirit
Loch Ewe is unique for having the smallest commercial stills of any legal distillery in Scotland. It was founded through a loophole in Scottish law, which was closed immediately after Loch Ewe was granted a license.
The distillery is fashioned after the small, transportable illicit stills that once proliferated the Scottish Highlands, although Loch Ewe's operation is based out of a converted garage next to a hotel.
With a capacity of only 120 litres each, its uniquely small stills can produce up to 600 litres of new make spirit per year, most of which is bottled after just six weeks maturation in five-litre casks as 'Spirit of Loch Ewe'.
While some three-year-old Loch Ewe single malt whisky is still available to buy at the distillery, the oldest bottling was an eight-year-old to commemorate the anniversary of the Russian Arctic Convoy.
Sweet barley sugar, some fruitiness but less prominent than regular still.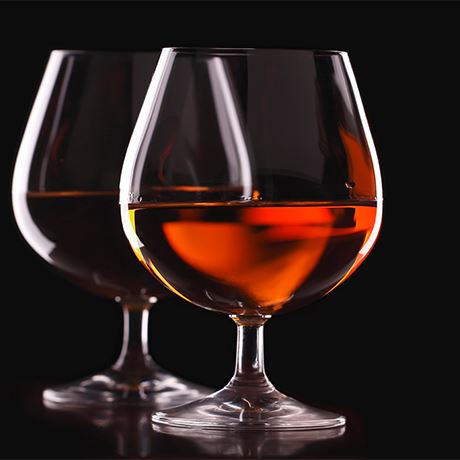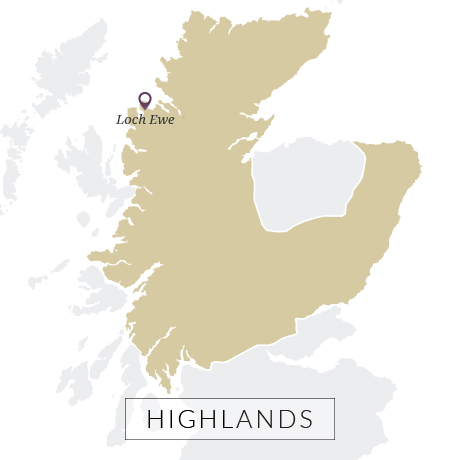 Region

Highland

Production type

Unaged spirits

Distillery Status

Working
Loch Ewe History
In 1997 Frances Clotworthy (née Oates) acquired the Drumchork Lodge Hotel, a modernised and renovated 16th century building in Aultbea, Wester Ross. Inspired by the history of the surrounding area as a hive of illicit distilling, Oates applied for a license to convert the hotel's adjacent garage into a small Scotch whisky distillery with two 120-litre stills.
Her application was denied – HMRC dictates that stills must have a minimum capacity of 1,800 litres. However Oates discovered a loophole in the law which, with some dogged persistence, persuaded HMRC to grant her a license in 2003. Within 10 minutes the loophole was closed, cementing Loch Ewe's title as the unchallenged smallest legal stills in the UK.
Loch Ewe ran its first distillation on 20 June 2006, aided by Frances husband and hotel co-owner John Clotworthy who studied distillation in order to operate the plant. As well as distilling small quantities of spirit, the hotel has been hosting parties of guests interested to learn how to make whisky from start to finish.
In 2015 Drumchork Lodge Hotel and Loch Ewe distillery was put up for sale to allow the Clotworthys to retire. It is currently under offer.
Owner
Current owner
Frances Clotworthy

2003 - present
Contact
Address

Loch Ewe Distillery




Drumchork Estate




Aultbea




Wester Ross




IV22 2HU




United Kingdom

Phone

+44 1445 731242

Visitor Opening Hours

Not open to the public