Glen Marnoch Profile
Single Malt Scotch Whisky
Look for Glen Marnoch on a map and you will search in vain. There is no distillery of that name, nor an actual glen. If it existed it would stretch all the way from Speyside to Islay via the Highlands – these being the three non-age statement expressions that have appeared in the Aldi-owned brand's range.
As well as the three standard 'limited edition' single malts, Glen Marnoch has also been bottled as a 12- and 18-year-old Highland, and an 18-, 24- and 28-year-old Speyside.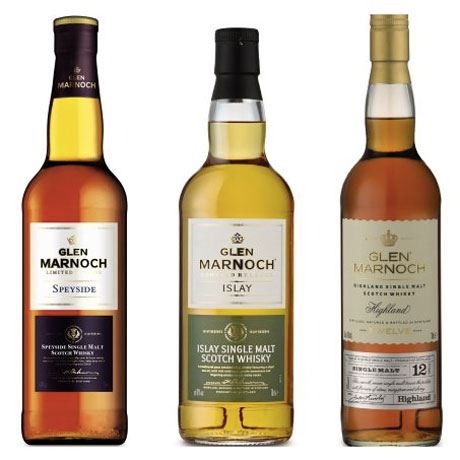 Region

Highland
Speyside

Production type

Single malt
Glen Marnoch History
Aware that building a premium image is challenging on toilet paper and bin liners alone, German discount chain Aldi branched into the world of luxury aged whisky in 2011. That November the company released 3,000 bottles of Glen Marnoch 24-year-old Highland single malt at the distinctly knock-down price of £29.99, followed by an even more rarefied 40-year-old malt called Glenbridge, at less than £50.
Since then Glen Marnoch has become the store's proprietary luxury malt brand that has encompassed the main whisky regions, with or without an age-statement. Rumours abound as to which distilleries have been involved, and suspects have included Dalmore, Glendronach and Glen Moray.
Owner