Aldi Profile
From a small provincial store, Aldi has transformed into one of Germany's biggest budget retailers. Its success has been largely built on its promise of 'everyday low prices', and its focus on affordable own-brand products – which include several Scotch whiskies that have been bestowed with numerous awards over the years.
Aldi's own-label Scotch whisky brands include the Highland Black and Highland Earl blends, Glen Orrin blended malt, Glen Marnoch, a single malt with expressions from Islay, the Highlands and Speyside at a variety of ages, and an unbranded single grain Scotch whisky.
Its releases have also included the remarkably good-value Glenbridge 40-year-old single malt, launched in 2011 for just £49.99.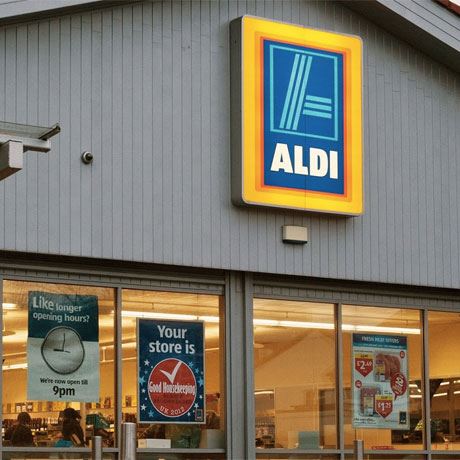 Aldi History
Founded in Germany, Aldi has taken the international supermarket industry by storm, attracting great attention in recent years for its affordable produce.
Anna Albrecht is the woman behind the company; she opened a small food store in the mining town of Essen, Germany, in 1914. After two World Wars, her sons took over running the company in 1948, quadrupling the number of outlets.
The name 'Aldi' stems from the merging the first two letters of the family name 'Albrecht', with 'discount'. By 1969, there were more than 200 Aldi South locations.
Some time later in 1976, Aldi made its maiden voyage to the US, opening in southeastern Iowa. The UK welcomed its first Aldi store in 1990, Ireland in 1999, Australia in 2001, Slovenia in 2005 and Hungary in 2008.
The early 2000s witnessed new openings in South Windsor, Connecticut and Florida, with Denton and Texas opening stores in 2008, and Georgia in 2011.
Nowadays, Aldi often attracts great media attention for its selection of own-label Scotch whiskies, which have scooped numerous awards from blind spirits tasting competitions.
Distilleries & Brands
Glen Orrin

Blended Scotch Whisky

Highland Earl

Blended Scotch Whisky
Contact
Address

ALDI Einkauf GmbH & Co. oHG




Burgstrasse 37




Mülheim an der Ruhr




45476




Germany

Phone

+49 1803 252722