MacKenzie Brothers Profile
For almost 100 years Mackenzie Brothers was an independent family-owned company that owned and operated the Dalmore distillery in Alness on the Cromarty Firth. Three generations of the Mackenzie family strived to stir up demand all across the world not only for Dalmore, but for malt whisky in general, which they believed to be far superior to grain.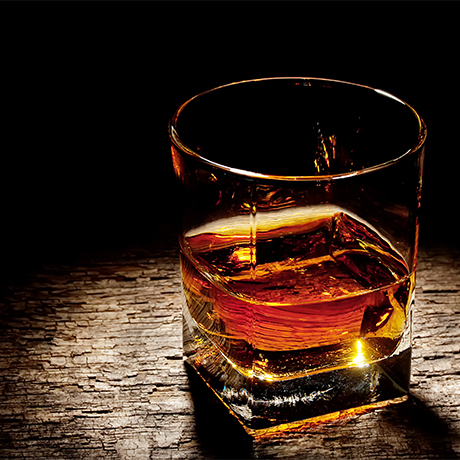 MacKenzie Brothers History
The Dalmore distillery was built in Alness on the Cromarty Firth in 1839 by Alexander Matheson and leased out to a number of families over the years, but in 1867 Matheson awarded the lease to 24-year-old Andrew Mackenzie and his younger brother Charles.
On taking over the distillery on Martinmas (11 November), the brothers began a programme of investment in what had become a dilapidated distillery including repairing the stills and building a new filling store.
The brothers began to develop a network of agents and customers outside of the local area. They also developed a range of styles under the Dalmore name including some young, almost 'new make' whiskies (this was before the 1915 Immature Spirits Act that prohibited the sale of Scotch whisky until it was two, later extended to three, years old). They also created mature whiskies that had been aged in Sherry casks. Using contacts built up by Alexander Matheson, they also developed export markets in Australia and the Far East. In fact, they can claim that by the early 1870s, Dalmore was the first Scotch malt whisky to be imported into Australia and New Zealand.
The Mackenzie brothers were joined at the distillery by a third brother, William, in 1881 and by 1891 the three brothers purchased the distillery outright from Sir Kenneth Matheson, the son of Sir Alexander who had died in 1886.
Andrew Mackenzie was a strong believer that the term 'whisky' should apply to malt whiskies only and was heavily opposed to blending, believing that grain whisky was a far inferior product. He was shocked when the 1909 Royal Commission ruled otherwise and the resulting change in the market meant that by 1914 the bulk of the company's production was sold to blenders such as Andrew Usher of Edinburgh, Bulloch Lade & Co. of Glasgow and John Dewar & Sons of Perth.
As instructed by Andrew Mackenzie's will of 1922, a limited company, Mackenzie Brothers (Dalmore) Ltd., was formed in 1927. Mackenzie Brothers survived the turmoil following the First World War but still had to instigate an exhaustive sales drive in the UK and Channel Islands to make up for the loss of the US market during Prohibition.
After the Second World War the third generation of the Mackenzie family, Major Hector Mackenzie, was appointed managing director of the company and began a further phase of modernisation including replacing Dalmore's floor maltings with mechanised Saladin boxes.
In 1960 the company finally lost its independence when, under pressure from family members who wished to realise their investment, it merged with Whyte & Mackay Ltd. to form a new, publicly listed company, Dalmore, Whyte & Mackay Ltd. As well as being a major customer of Dalmore, the Whyte and Mackenzie families had been friends for years and this merger gave Whyte & Mackay ownership of a distillery for the first time.
Dalmore, Whyte & Mackay continued until 1972 when it was purchased by Sir Hugh Fraser's Scottish Universal Investment Trust (SUITS). Nowadays Dalmore remains operational under Whyte and Mackay, which itself is owned by the Philippines' Emperador Distilleries.
Associated companies
Contact
Address

MacKenzie Brothers Limited




43-45 Portman Square




London




W1H 6LY




United Kingdom