Auchnagie Profile
Blended Malt Scotch Whisky
Auchnagie blended malt is a considered recreation of the style of whisky thought to have been produced by the lost Perthshire distillery of the same name.
The blended malt is one of several homages to lost distilleries to be introduced by The Lost Distillery Company. With its citrus, black pepper and cereal notes, the expression is as close as we'll get to tasting the real thing.
Auchnagie is available in three expressions as part of TLDC's Classic, Archivist and Vintage series.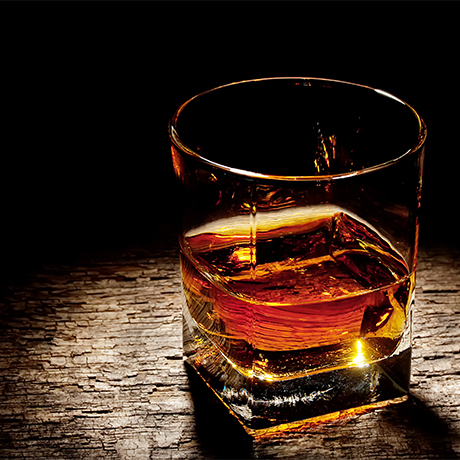 Production type

Blended malt
Auchnagie History
Built in 1812, Auchnagie distillery passed through a series of owners until John Dewar & Sons acquired it on a long lease in 1890, as its malt had been one of the core constituents of the Dewar's blend.
John Dewar & Sons went on to build Aberfeldy distillery in 1896-98, which had far better transport links and the potential for further expansion. In 1912 the company closed Auchnagie for good, although remnants of it can still be seen, including the old reservoir and sluice gate.
In 2013 former Diageo employees Scott Watson and Brian Woods founded The Lost Distillery Company with the intention of recreating the whisky styles thought to have been produced at several lost distilleries. The duo partnered with a team of archivists and blenders under the direction of the Professor Michael Moss of Glasgow University, who considered the distillery's plant set-up and local traditions and conditions to make an educated guess as to each distillery's style.
The company's first two whiskies to be launched were homages to Fife's Stratheden distillery, which closed in 1926, and Auchnagie.
Timeline
1827

Auchnagie distillery is founded by James Duff & Co.

1890

The distillery is acquired by John Dewar & Sons Ltd

1912

John Dewar & Sons close Auchnagie distillery

2013

The Lost Distillery Company is formed, and releases its own homage to Auchnagie in the form of a blended malt
Owner