Jericho Profile
Blended Malt Scotch Whisky
Jericho blended malt is a recreation of the style of whisky thought to have been produced at the lost Aberdeenshire distillery of the same name. Created by The Lost Distillery Company using historical information – sadly no liquid remains in existence – Jericho is a sweet, Sherry cask-matured blended malt with notes of vanilla and spice. The brand is available in two expressions: Classic and Archivist.
Seeing as Jericho is a trademark belonging to The Coca-Cola Company, the brand is known as Benachie – a later name for the distillery – in the US.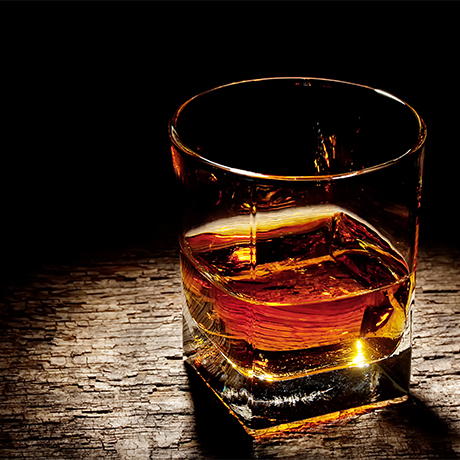 Production type

Blended malt
Jericho History
Jericho distillery was established by William Smith at the remote farm of Nether Jericho in rural Aberdeenshire around 1822-24. The farm was situated a few miles away from the town of Insch, where the distillery set up its own shop, selling two-gallon 'pigs' of whisky.
Jericho's whisky was only really sold to the local community, and although Insch received its own railway station in 1854, which served Aberdeen and Keith, the distillery's remoteness put it at a disadvantage. It was renamed Benachie distillery after the nearby hill in the 1880s, but closed in 1915 during the First World War.
An attempt to reopen it came in the 1920s but ultimately failed.
In 1993 a range of Bennachie blended malts and a blended Scotch named The Jock of Bennachie, were launched by the Bennachie Scotch Whisky Company Ltd, a subsidiary of drinks group United Brands.
Bennachie was released as a 12-, 17- and 21-year-old 'pure malt', but withdrawn in 2014 with the dissolution of United Brands. The Lost Distillery Company released Jericho blended malt in the same year, launching Benachie (with one 'n') in the US.
Timeline
1824

Jericho distillery is licensed to William Smith

1880s

The distillery is renamed Benachie (with one 'n') after the nearby hill

1915

Benachie distillery is closed

1993

A range of Bennachie blended malts are launched by the Bennachie Scotch Whisky Company

2014

Jericho blended malt is launched, with the expression named Benachie in the US
Owner