Gerston Profile
Blended Malt Scotch Whisky
The whiskies used to create this blended malt were chosen for their assumed likeness to the character of two of Halkirk's lost distilleries – Gerston I and Gerston II (later renamed Ben Morven).
One of the several brands launched by the Lost Distillery Company since 2013, Gerston is an attempt to replicate the spirit that might once have been produced at the two distilleries, even though their styles may in fact have been quite different.
Nevertheless, Gerston blended malt is a sweet, fruity and smoky dram bottled in three expressions: Classic, Archivist's Selection and Vintage.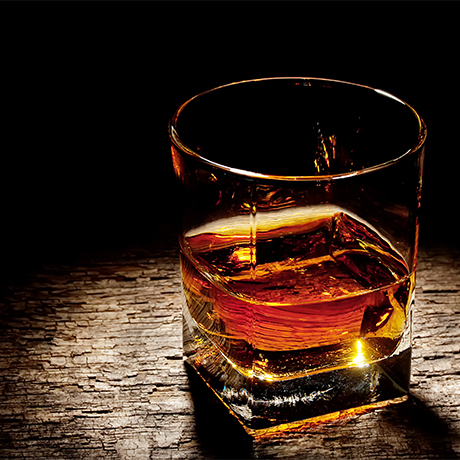 Production type

Blended malt
Gerston History
Gerston I was built by Francis Swanson in 1795 on the family farm near the Thurso River at Halkirk. The distillery represented one of the early success stories of the Scotch whisky industry, its whisky enjoyed far and wide and said to have been a favourite of Prime Minister Robert Peel.
The distillery closed in 1875 and was demolished in 1882. Four years later a second distillery bearing the Gerston name popped up, this time a more industrial, modern venture than its farm-based predecessor. It was renamed Ben Morven after a nearby hill in 1897. Despite its state-of-the-art set-up – it was one of the first to heat stills using steam from the boiler, rather than by a coal fire underneath –and using the same water supply as the original distillery, Gerston II/Ben Morven was a commercial failure. The distillery closed during the First World War and never reopened again.
In 2013, some 100 years later, The Lost Distillery Company partnered with a team of archivists and blenders lead by Professor Michael Moss of Glasgow University, to recreate the style of whisky produced at Gerston I & II in a blended malt.
Timeline
1795

Gerston distillery is built at Halkirk by Francis Swanson

1875

The distillery is closed, and demolished seven years later

1886

Gerston II is built in Halkirk as a state-of-the-art facility using the same water source

1897

Gerston II is renamed Ben Morven by its new owner, Northern Distilleries Ltd

1914

Gerston II/Ben Morven closes

2013

The Gerston blended malt is launched by the Lost Distillery Company
Owner