Lombard Gold Label Profile
Blended Scotch Whisky
Lombard Gold Label was the first Scotch whisky brand to be released by the Isle of Man-based blender and bottler Lombard Brands in the 1970s.
Described as 'big and chewy' with a 'peaty aroma', the 40% abv blended Scotch reflects Lombard's desire to 'recreate the pre-war image of whisky, and re-establish traditional whisky values'.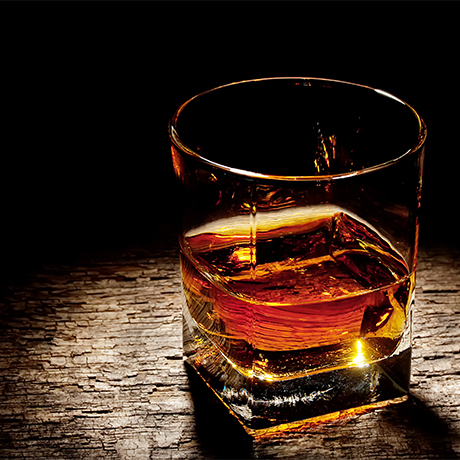 Production type

Blended Scotch
Lombard Gold Label History
While the Lombard-Chibnall family can trace its roots in alcoholic beverages back some 300 years, it wasn't until the mid-1960s that Lombard Brands was founded by its current CEO, Margaret Lombard-Chibnall.
Originally a supplier of bulk whisky for blenders, Lombard diversified into blending and bottling its own whiskies, the first of which was Lombard Gold Label.
With a considerable expertise in laying down commissioned single malt reserves since the 1960s, Lombard drew heavily on its own stocks to create Gold Label.
Owner