Cunard Line Profile
Passengers travelling aboard Cunard's ships, especially during the 20th century, came to associate the cruiseliner with indulgent luxury, with a wide range of wine and spirits available on-board. In particular, the Queen Elizabeth 2 (QE2) had a number of exclusive bottlings available onboard; examples include a 12-year-old Auchentoshan and a blended Scotch. A special blend was also bottled for Cunard's ships on the Norwegian America Line, MS Sagafjord and MS Vistafjord.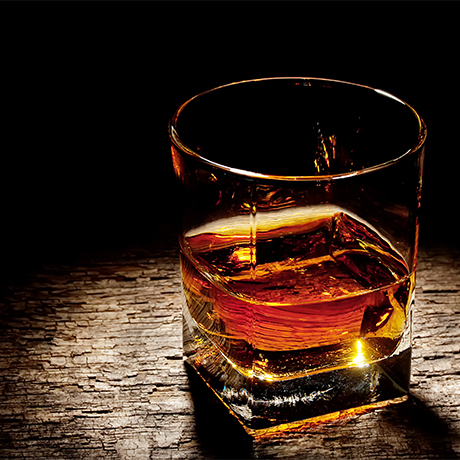 Cunard Line History
Cunard began in 1839 when Samuel Cunard from Nova Scotia (now a part of Canada) was awarded the first contract to run a steamship mail service across the Atlantic. Cunard's company, then known as 'The British and North American Royal Mail Steam-Packet Company', had a fleet of four paddle steamers operating the Liverpool-Halifax-Boston route. Until the 1870s, Cunard was a frequent holder of the Blue Riband prize for fastest Transatlantic crossing.
In the face of competition in 1879, the company was restructured and renamed the Cunard Steamship Company. In 1902, the company added two superliners to its fleet: the Mauretania and the Lusitania. The Lusitania was sunk during the Second World War by a German U-boat off the coast of Cork, Ireland.
In 1934 Cunard merged with its rival, White Star Line. Two new ships, the Queen Mary and the Queen Elizabeth, were launched in 1936 and 1939.
The introduction of the jet airliner eventually led to a decline in business of Transatlantic crossings, leading to a shift in focus to luxurious cruises to a wider range of locations. The Queen Elizabeth 2 was launched in 1969.
In 1998/9, Cunard was purchased by Carnival Corporation, an American cruise and leisure company. Three ships are currently considered to be in the Cunard fleet: Queen Mary 2 (launched in 2004), Queen Victoria (2007), and the new Queen Elizabeth (2010).
Contact
Address

Cunard Line




Carnival House


100 Harbour Parade


Southampton




SO15 1ST




United Kingdom

Phone

+44 (0)845 071 0300