Italian whisky is in its infancy, but its distillers are already looking at new ways to produce spirits that reflect both tradition and regional influence. Marco Zucchetti offers an insight into two Italian whisky operations that are taking an innovative approach to blends and single malts.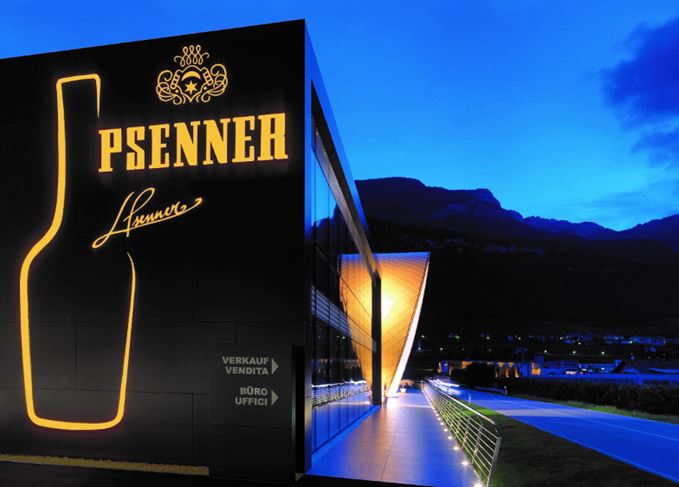 'Everything must change, so everything can remain the same.'
This motto from Tomasi di Lampedusa's 19th-century novel The Leopard perfectly describes the unbeatable conservatism of Mediterranean society. But here in Alto Adige Sudtirol, in the far north of the Italian peninsula, where the Alps rear up and people speak German, this mentality doesn't work.
Europe is near, and innovation is seen more as an opportunity than as a threat. That's why everyone tries to follow a different holy rule: 'Change everything except your roots.' They live in accordance with this philosophy in business, in sustainable tourism and even in food. So it's no accident that Italian whisky is taking its first steps in this area.
The pioneer was Puni distillery, founded in 2010 in Glorenza by a whisky-loving building contractor, Albrecht Ebensperger. Settled in Val Venosta – a wild region described, with a touch of imagination, as the 'Italian Highlands' – Puni attempts to learn the Scottish lesson, installing two traditional, Rothes-built pot stills in an ultra-modern cube distillery.
They grow their own, ancient variety of rye and mix it with malted barley and grain to produce their 'Italian Malt' – strictly speaking, a blended whisky in Scotch terms. The range includes:
Nova, three years old, 43% abv, matured in American and European oak casks
Alba, three years old, 43% abv, matured in Marsala casks and finished in Islay casks
Sole, four years old, 46% abv, matured for two years in ex-Bourbon casks and for two more in Pedro Ximénez Sherry butts
Nero, four years old, 46% abv, matured in Blauburgunder wine casks and produced in a limited edition of 3,000 bottles
Interesting whiskies that have collected several awards worldwide, including Best Design at the 2016 World Whiskies Awards.

Ultra-modern: Puni distillery was founded in 2010 in the 'Italian Highlands'

Meanwhile, 100km south, someone was dreaming about a more revolutionary step, and something similar was germinating in the wonderful and relaxing Adige Valley, along the well-known Weinstrasse.
Here you can find the village of Tramin, quietly lying on the hills among Gewurztraminer vineyards and a geometric pattern of orchards. A wonderful spot, and the birthplace of the first true Italian single malt.
Place names are always interesting. Tramin is the German name of Termeno, known in Roman times as Terminus: the Latin word for 'end' because the road stopped here.
But every end has a beginning, so from here the Romans started building the Via Claudia Augusta, the road to Augsburg: a connection to German lands and – in time – to Britain, and whisky heaven.
But wait: are we talking about history, geography or whisky? It's a bit difficult to make a distinction when you talk to Werner Psenner, the father of eRètico, the first single malt distilled in Italy.
Sitting in the blending laboratory, his biceps squeezed into a blue shirt, Psenner retraces his family's symbiotic relationship with the land. His grandfather built the first still in Tramin after the Second World War, and started out distilling fruit, linking the Psenner name to Poire Williams distillate forever.
The German art of fruit distillation has always been influential here, which is why the Psenner company and brand has grown stronger over the past 70 years, first distilling apples, pears and plums, and then grappa. Roots and tradition, nothing more and nothing less.

New influence: Psenner distillery uses ex-grappa casks to mature its whisky

After the death of his father, Werner Psenner found himself managing the family distillery. It was a shock, but it was clear to him that something new had to be attempted.
Shaking up the packaging was a good start – but it wasn't enough. 'Chains had to be broken,' Psenner explains. 'Alto Adige's people are by nature open; we have a mission: connecting Italy and Europe. And our products should do the same.'
Italian single malt was born this way, from a burning thirst for experiments and from a less poetic problem. Fifteen years ago, grappa aged in barriques became very popular, and warehouses were quickly filled with used ex-grappa casks.
Why not use them for maturing whisky? Distillery manager Lukas Bernardi's idea was heretical, but Psenner immediately fell in love with it.
And, when he had an epiphany tasting Yamazaki during a sushi dinner in Munich, the decision was made: 'Let's try to make some whisky where the ancient Retic [Raetian] people used to live, replacing amphorae with wooden casks, and let's call it eRètico, both for our ancestors and for our revolutionary choice.'
Heretical, but clever, in a country like Italy, where whisky drinkers are relatively few and choosy, and where single malts have an unusually large share of the market.
The rest of the story is more conventional. The first, difficult steps were looking for the best malted barley from supplier Weyermann in Bavaria. 'I wanted something really rich and intense,' says Psenner, so a small amount of smoked malt was included.
Then, in 2013, production began. Psenner buys its mash direct from Germany, but the fermentation takes place at the distillery in Tramin, in steel, water-cooled washbacks. Fermentation takes a remarkable 10 days, and two kinds of yeast are employed: one normally used for whisky, responsible for heavy, mushroom notes, and another used for fruit distillation, which gives a fruitier character.
Psenner has a deep knowledge of German distillation techniques, so the company decided to follow this route, rather than the more conventional Scottish method.
eRètico is distilled in two German stills (one water bath pot still and one four-plate column still) and in four copper stills with steel water baths made by German supplier Metalinox. Distillation takes three to four hours.
The whole process of whisky production only takes place four times a year, because single malt – with 10,000 bottles produced over the course of three years – is only the cherry on top of the huge Psenner range of 60 different spirits. Definitely not mass-production, but nobody here is looking for Glenfiddich's numbers.
What they are looking for is quality, without caring too much about profit margins. And they're looking for a big, rich taste as well. To attain this, they play a wonderful game with casks, leaving the new make spirit – reduced to 60% abv – in ex-grappa French oak casks bought in Armagnac. Then they move it to ex-oloroso Sherry casks for a few months, before returning again to ex-grappa.

First anniversary: eRètico was launched a year ago, in October 2016

The result is a 43% abv malt – and a unique one. Distillation smooths the rough edges, so the taste is extremely clean, similar to that of Irish whiskey. Temperatures here can reach 35C in the summer, so the angels' share can hit 5% (much higher than in Scotland, where 2% is more common).
Three years of maturation – and very active casks – are enough to create a full-flavoured whisky, suited to after-dinner drinking, and perfect with dark chocolate or Speculoos Belgian cinnamon biscuits.
A distinctive malt, not chill-filtered and without any caramel added, with hints of nuts and fruits. A malt where the influence of grappa and French oak creates something intriguing – or weird, according to personal taste – but never common or banal.
Today, a year after the first release (eRètico was launched in October 2016), Psenner is preparing the second edition and is waiting for casks and time to weave their magic. It will be interesting to taste it with a couple of extra years' maturation, or in some new distiller's editions that they're secretly working on.
Meanwhile, eRètico is enjoying great success in Germany, Austria and Switzerland (small fruit distillers converted to malt whisky production are common in Switzerland). In Italy, it is distributed to hotels and restaurants, but it's yet to be put on shop shelves.
The price (€70) is not a problem, especially for those 40,000 tourists who visit the Psenner distillery and shop every year, and who are drawn in by the luxury, Champagne-style packaging.
So even being heretical is not a problem in the end. In the Middle Ages, heretics risked being burned at the stake. Now times have changed – and eRètico only risks being sipped in front of a fireplace.