If there were one message to take away from the first World Whisky Forum, it would be: challenge everything. From discussions on heritage and provenance to debates about tradition and the future of whisky, our chief engineer Dave Broom was there to moderate the event.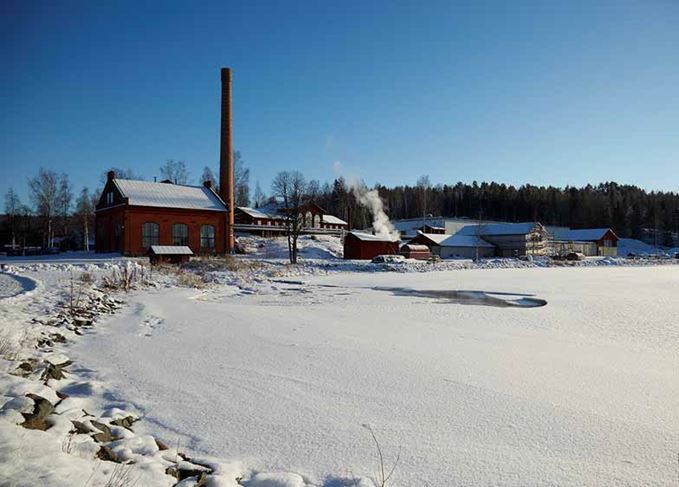 Scotch had a strong presence at the inaugural World Whisky Forum, held last week at Box distillery in north-east Sweden. Over two days, delegates from places as diverse as Ireland, Iceland, England and Liechtenstein heard papers given by 12 whisky makers, based variously in Japan, the Netherlands, Austria, Sweden and the US.
Scotch's representatives comprised two speakers from William Grant & Sons (Ludo Ducrocq and Kevin Abrook), Lone Wolf's Steven Kersley, and Tony Reeman-Clark from Strathearn. Ian Palmer from InchDairnie was unfortunately unable to attend, while a representative from Diageo's Scotch arm had to withdraw.
The talks were based around three linked topics: developing new whisky styles, learning from the past and establishing identity. There were also two panel discussions.
While the approaches to the topics varied, a number of themes emerged. Kersley's paper, Challenging Tradition, focused on whether Scotch needs to change, and how to reconcile the need for consistency with not stifling more radical innovations.
While emphasising the need for consistency in the production of blends, as 'none of us would be here were it not for Johnnie Walker', Kersley saw a tension between that approach and a new type of distiller wishing to make Scotch in a new fashion by utilising different grains, yeasts and distillation techniques.
'Challenge everything,' he said. 'How can we improve the process? How can we create new flavours to innovate in order to drive quality? Tradition is being in a comfort zone. If this continues, where will Scotch be in 20 years?'
This chimed with Patrick Zuidam's (Millstone, the Netherlands) assertion that he '[wasn't] trying to be "efficient" to the point of the product suffering through that "efficiency"'. Yields were unimportant if quality could be compromised.
The issue of legislation became a focus for debate following Kersley's paper, in which he also outlined his ongoing debate with the Scotch Whisky Asociation (SWA) over what was possible within the Scotch Whisky Act, much of which centred around the industry body rejecting his proposals on the grounds they were not 'traditional'.

Inspiring ideas: Panel discussions highlighted several themes, including identity, tradition and diversity in whisky

A keenly argued panel discussion took up this theme, with Matt Hofmann (Westland distillery, US) speaking of the need for – and development of – a legal definition of American single malt whisky.
The Japanese speakers (Ichiro Akuto and Yumi Yoshikawa, Chichibu; Jota Tanaka, Gotemba) outlined the need for tighter regulations in their industry, the lack of which is opening up the category to abuse; while the Scottish participants and an Irish delegate chafed at some of the legal restrictions, which appear at times to stymie progressive developments of their styles.
While the consensus was that legislation was needed, there was agreement that they needed to keep pace with developments in process and the market. 'It's in our interest to ensure that the regulations help not just the big brands, but the smaller distillers,' said Ducrocq.
The topic rumbled on to the second day with Tony Reeman-Clark's (Strathearn, Scotland) account of the travails he has faced in trying to develop his whisky range. He is currently caught in a Catch-22 situation between the Food Standards Agency (FSA) and SWA, with both parties giving contradictory readings on the law, which has resulted in him having to withdraw 14 products from the market.
He was told by the FSA that his spirit aged for a short period in a number of different woods had to be matured for three years and called 'whisky', despite Scotch Whisky Regulations stating that any whisky made in Scotland has to be 'Scotch' – which by not ageing for three years and not in oak meant it clearly wasn't. 'We were the first new distiller,' he said resignedly, 'so we keep hitting the speedbumps.'
Different facets of creating and maintaining heritage constituted another theme. Ducrocq's paper on the importance of heritage started with him saying: 'Some of you here will become Glenfiddichs of the future.' His message emphasised the need to invest in archives. 'It will save money in the long term,' he argued. 'An archive protects your legacy, it tells the story, it adds value and allows you to learn from mistakes.'
His perspective had echoes in Jasmin Haider's (JH distillery, Austria) paper on the first day. Her father Johann Haider was Austria's first whisky distiller and she outlined how the firm created a new style by looking locally and specialising in rye, developing its own distillation and maturation regimes, and then educating consumers – 70,000 people a year now visit its 'Whisky World'. 'Write your own story,' she urged, 'and leave your own footprints. It is so important not to copy.'
This concept of individuality, or 'the condition of being yourself', was central to Hofmann's presentation. He outlined how the Westland approach is based on 'cultural raw ingredients', which range from the use of local barley varieties, local oak (quercus garryana) and peat, to the character of the people who live on America's west coast – but warned against simply paying lip-service to the concept of 'local'. To succeed, he argued, you have to immerse yourself in your environment.

Future planning: The World Whisky Forum 2018 is already in preparation

Understanding and accepting local conditions for Roger Melander (Box, Sweden) focused on maturing in a cold climate – appropriately enough as the temperature outside was -14˚C. He showed how Box's microclimate impacted on maturation, but how it was accepted as being integral to the creation of the distillery character.
For Akuto, this manifested itself in working with farmers to grow barley locally, using local peat and, most of all, using mizunara (Japanese oak), which then led to building a cooperage. With each development his team acquired new, hands-on skills.
Zuidam spoke of creating a style through different yeasts, temperature-controlled fermentation and a range of cereal types, but he cautioned against being different for difference's sake. 'My father taught me that it is not selling the first bottle to someone which is important,' he said. 'It's that person buying the second. You have to make a product which people want to drink.'
This requirement for quality emerged in Tanaka's detailing of his concept of 'peak maturation', which he uses to create his blends. It is a concept which re-emerged during a discussion on no-age-statement (NAS) whiskies and the use of small casks.
Other themes emerged too... Flavour: 'No more wine cask finishes,' said Zuidam, to considerable applause. An understanding of texture: 'These are our three umami brothers,' said Tanaka, talking of his distillery's grain styles. Packaging as a manifestation of character (Abrook's paper). The need to ban the term 'craft' (total consensus). And making whisky in earthquake zones.
Organiser Jan Groth said: 'I hoped to discover if the industry needs a forum like this. The debates, inside and outside the room, indicated that it was the case. I felt strongly about getting small and big companies from the global whisky trade together in the same room, in a friendly and inclusive atmosphere. That, I would say, was spot-on.'
While there were differences in approach and, occasionally, opinions, there was real consensus in the need for firms – irrespective of size – to work more closely together in order to move whisky forward.
Groth confirmed that plans were afoot for a similar event in 2018.