Burns Suppers may never be the same again, thanks to a series of recent law changes in Russia. Fewer Scotch whiskies, higher prices – even the presence of a piper could soon be a thing of the past. Erkin Tuzmukhamedov reports.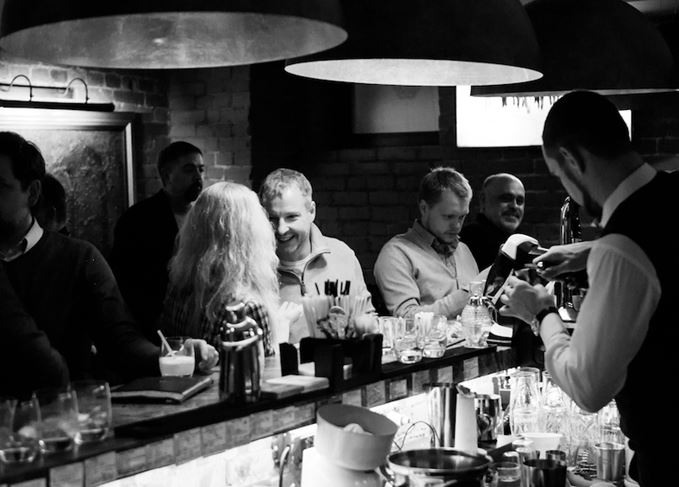 What do the following have in common? A proposed new law regulating Russia's concert business; a truck drivers' strike; a new law regulating on-trade spirits sales; and Scotch whisky?
Nothing at first glance. Let's take a closer look.
Take a Burns Supper. You might have a piper playing Auld Lang Syne, or even a Celtic band and Highland dances. But if the proposed new law, called the SRO law – Self-Regulating Organisations in concert business – is enforced, a restaurant, club or rented hotel conference hall where whisky lovers meet to praise Scotland, its whisky and Robbie Burns, won't be able to invite a piper unless they are a member of SRO.
The proposed law is, of course, in the interests of concert-goers, to protect citizens against indecent concert organisers, blah blah blah…
In reality, the deputies (parliament) are planning to let a group of managers/producers who are close to the President extort more money in new taxes, creating new offices and buying luxury cars for the new showbiz bureaucracy.
According to Moskovski Komsomotels newspaper, one potential beneficiary is Igor Matvienko – producer and composer for Lube, one of Putin's favourite pop bands. This probably explains how the draft of the law was passed on to Parliament without any prior consultations with the artistic/theatre community in a record two weeks.
According to the new law, anyone involved in concert activities or public performances of any kind must become a member of an SRO involving at least 50 venues, and the SRO must pay annual dues to the government of RUR150,000.
Well, clubs in restaurants in Moscow or St Pete could organise an SRO, but what about a remote concert hall or a beer/whisky pub? There are a lot of towns in Russia which are few thousands kilometres apart.
How would you organise an SRO in Ukhta, a town in the far north? The closest village is 1,000km away. So a really good beer/whisky pub, Harat's, which has regular touring rock bands and a good tradition of Burns Suppers, will not be able to do it legally – how can they find a partner for an SRO, when there is nothing else within 2,000km?

Spoilt for choice: Law changes in Russia could mean less – and more expensive – whisky

By the way, to shit in Russian is срать. That's why the law is already called СРОный закон – a shitty law. The artists already rebel – from pop diva Alla Pugacheva (whose career started back in the '70s) to the last punk band and even an animal circus – calling it a return to the serf state.
Harat's probably could handle an SRO – if it self-organises not into a regional union, but as a national network. It's the biggest national pub chain, operated from Irkutsk, with beer/whisky pubs in 40 cities and towns from Vladivostok to Moscow.
But it is unique as a chain – the rest of the bars and clubs can forget about legal Burns Suppers with pipers if the law is passed.
And, even if they do hold Burns Suppers, the whisky will be substantially more expensive – and the choice much more limited.
Let's imagine Harat's in Vladivostok orders whisky from a Moscow importer.
The government gave Putin's close ally Igor Rotenberg (they went to the same judo school in childhood) the right to collect taxes from trucks with a payload of over 12 tonnes. The system is called Platon – an abbreviation of плати за тонну, or 'pay per tonne'. The system aims to collect RUR40bn in annual taxes and will receive RUR10bn for providing its services.
The tax currently stands at RUR3.75 per kilometre, and the distance from Moscow to Vladivostok is 9,141km. So it now costs RUR34,096 extra tax per truck from Moscow to Vladivostok. And whisky as well as other goods often travels by trucks. Of course this new tax burden will fall on the goods – and whisky in Harat's will be slightly more expensive.

Something to contemplate: The new law means bar-owners must buy from distributors

Platon was introduced in November, and hundreds of trucks from Russian regions tried to break into Moscow's Red Square, but were blocked on the outskirts of Moscow.
But, even if the whisky is shipped by truck to Harat's in Vladivostok, it won't be easy to get it on a barshelf: from 1 January this year the government introduced a system called EGAIS (Unified State Automated System) to control alcohol shipments to bars, clubs and restaurants.
Initially it was introduced in 2005 for maufacturers, importers and retail – and led to a total collapse of alcohol distribution and retail for two months. The shelves only had beer and cheap German wine – it was illegal to sell anything over 9% abv if it was not registered in EGAIS. And it simply didn't work.
Everyone in alcohol manufacture/distribution had to buy $3,500-worth of equipment (which also didn't work) from the developer, St Petersburg software company Atlas, a subsidiary of the FSB (formerly known as the KGB, once headed by Putin).
From 1 January EGAIS was introduced into the on-trade. Every bar and restaurant has to be equipped with the system, and can only buy products from a distributor. When the distributor ships alcohol, there is a click – shipped – and when the bar receives the booze, there is another click – delivered.
Before EGAIS, restaurants and bars would often buy bottles in shops and, with a cashier's cheque, sell it legally. Now it is only possible to buy from a distributor – no retail, because EGAIS can't control those sales and it's illegal to sell legally bought alcohol in a bar.
Igor Bukharov, President of the Russian League of Hoteliers and Resturateurs, estimates that the choice of wines and spirits will diminish by 30-50% as a result, and the elite wines and spirits segment will suffer most. Malt whisky plays a major part in this elite spirits segment.
Places like Whisky Rooms, the premiere Moscow whisky bar where Richard Paterson, Bill Lumsden and Charlie MacLean have held masterclasses, will have problems keeping its shelves full of rare whiskies.

Trouble ahead: Top venues like Whisky Rooms may struggle to obtain rare whiskies

As for me – I manage a bar in a rock club called Jimi. We list basic whiskies from Bacardi and Brown-Forman, but if I want something good and rare – I won't be able to have it.
Luckily for us, we are in Moscow where all major distributors have their headquarters. But it's a real pain in the ass for Harat's in Uhta (or for most Harat's pubs, based in small, remote towns) because there isn't a local distributor. So it's either retail or they bring alcohol in themselves from over 1,000km away.
By the way, EGAIS has a strange side-effect on confectionery: so far it's impossible to put EGAIS liquor in cakes and suchlike… well, I thought, they mostly use brandy and rum to soak cakes, so whisky is less likely to suffer here.
But then recalled that I am wrong – a couple of years ago Azbuka Vkusa, a Moscow and St Pete chain of upscale food and drinks shops, launched a Glenfiddich line of cakes. Their chef worked on a range of cakes that were actually a dessert food pairing – various delicacies infused with Glenfiddich 12, 15, 18. And the cakes were a real hit.