The author of Whisky Galore and The Monarch of the Glen was a prolific writer with more than 100 published works to his name – not to mention a highly successful whisky advertising campaign. Gavin D Smith reports.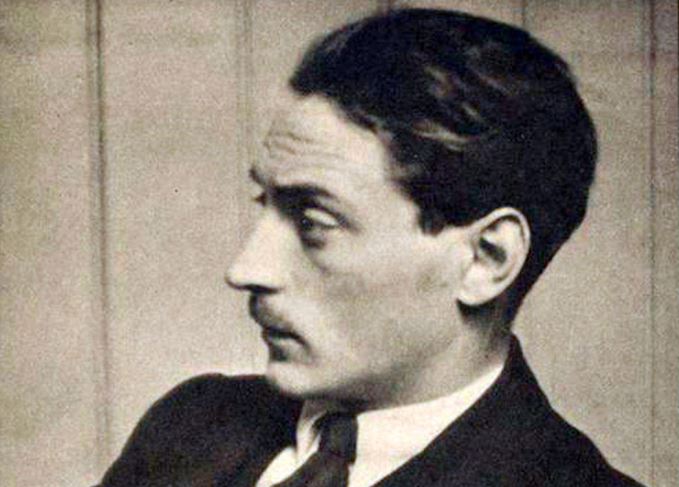 The genre of Scotch whisky fiction is not an expansive one, and would barely make a credible Mastermind specialist subject, but one title stands out above all others in terms of its profile with both aficionados and the general public. That title is Whisky Galore, penned in 1947 by Compton Mackenzie.
Much of its fame rests on the Ealing comedy film of the same name, directed by Alexander Mackendrick and released to great acclaim in 1949. In it, Mackenzie himself played a cameo role as Captain of the SS Cabinet Minister.
Novel and film were based on real-life events surrounding the wrecking of the SS Politician off the Hebridean island of Eriskay, near Barra, in 1941, after which many islanders were involved in a strictly unofficial 'salvage' operation to liberate some of the 24,000 cases of Scotch on board the vessel, allowing ample opportunities for humorous depictions of what ensued.
Mackenzie was also author of The Monarch of the Glen, which – very loosely – formed the basis of the popular BBC television series.
'Monty', as he was known to his friends, was born in West Hartlepool, County Durham, in January 1883 with the impeccably English name of Edward Montague Compton, which he changed to Compton Mackenzie to emphasise his proud Scottish ancestry.
His father was the founder and actor–manager of the Compton Comedy Company, while his sister, Fay Compton, went on to become a well-known actress.
Mackenzie himself married the actress Faith Stone in 1905 and subsequently abandoned his law studies at Oxford University in order to concentrate on writing his first play, The Gentleman in Grey, which was followed by novels The Passionate Elopement (1911) and Carnival (1912), though it was his third novel, Sinister Street (1913), which earned him real critical acclaim.

Mackenzie starred at the forefront of Grant's Standfast campaign in the 1950s, following the success of the screen adaptation of Whisky Galore!. The righthand poster features a scripted dialogue between Mackenzie and Sir Robert Bruce Lockhart.

Later, while living on the Hebridean island of Barra, he wrote the six-volume novel The Four Winds of Love, published between 1937 and 1945, and running to almost one million words. Brevity was not Mackenzie's forte when it came to his autobiography either, as My Life and Times ran to 10 volumes.
Ironically, while Mackenzie expected to be remembered as a serious author of literary works, few people now read his 'serious' fiction, and his fame rests squarely on his humorous Scottish tales.
Mackenzie worked hard at many varying ventures during his long and eventful life, serving during the First World War as a Lieutenant in the Royal Marines, before being recruited by MI6 and appointed director of the Aegean Intelligence Service in Syria.
Mackenzie spent some of the post-war years living and writing on the island of Capri, where he was a friend of expat literary and artistic figures such as Somerset Maugham, DH Lawrence and Maxim Gorky.
He was a tenant of the Channel Islands Herm and Jethou from 1920 to 1923, before returning to Scotland, and a home on the island of Barra. Mackenzie became a close friend of the talismanic poet and activist Hugh MacDiarmid, and in 1928 the pair, along with John MacCormick and Robert Cunninghame Graham, founded the National Party of Scotland.
Always a figure with catholic tastes and interests, Mackenzie co-founded the classical music magazine The Gramophone in 1923 and had a lifelong love of cats, which was second only to his dedication to what he called 'the golden leaf' of tobacco, a subject on which he wrote with customary eloquence and wit.
Mackenzie was knighted in 1952, and took part in a series of notably popular print adverts for Grant's Stand Fast blended Scotch whisky on the back of the success of the novel and film of Whisky Galore.
These came about after William Grant & Sons appointed London-based advertising agent Mather & Crowther. The result was a programme of significant investment in an advertising campaign from 1955 onwards, which involved spending in excess of £100,000 per annum over the next six years.
One aspect of the print advertising campaign took the form of scripted dialogues between Mackenzie and other literary figures, musing on aspects of the heritage and lore of Scotch whisky and the specific merits of Grant's Stand Fast. One such dialogue featured Sir Robert Bruce Lockhart, author of the book Whisky, while the novelist Eric Linklater was another participant.
According to William Grant & Sons' late life president Charles Gordon: 'It was the Whisky Galore link that was important. The book and the film made Mackenzie a whisky guru to some people. The testimonial campaign with him was by far our most successful. It was a combination of good drawing and the Compton Mackenzie name that worked well.'

The final resting place of Compton Mackenzie.

Mackenzie died in Edinburgh in 1972, aged 89, and was buried in an ancient graveyard on Barra, close to the house he had built there, and not far from the real life events that inspired Whisky Galore.
Today, there is a bar on Eriskay named 'Am Politician', which features memorabilia relating to the headiest times in the history of the small island, and even a couple of bottles of genuine 'Polly' whisky.
Compton Mackenzie's biographer, Gavin Wallace, wrote:
'Although Mackenzie's output of novels (including delightful books for children), essays, criticism, history, biography, autobiography, and travel writing was prolific – a total of 113 published titles – it can truly be said that if he had never written a word he would still have been a celebrity.
'He had a personality as exhibitory and colourful as his writing, and remained throughout his life a gregarious man with a brilliant sense of comedy. Flamboyant, a raconteur and mimic, he was no less memorable as the formidable scourge of politicians, bureaucrats and governments, and the passionate defender of the ostracised, the shunned and the wronged.'
Would that we could all write 113 books, drink liberal quantities of whisky, smoke copious amounts of tobacco, live to the age of 89 and receive that sort of obituary!