With 2018 consigned to the history books, the whisky world is, as ever, looking ahead. Distillers, blenders and brand ambassadors tell Matt Evans where they see whisky headed in 2019, from the death of flipping to the rise of the no-age-statement.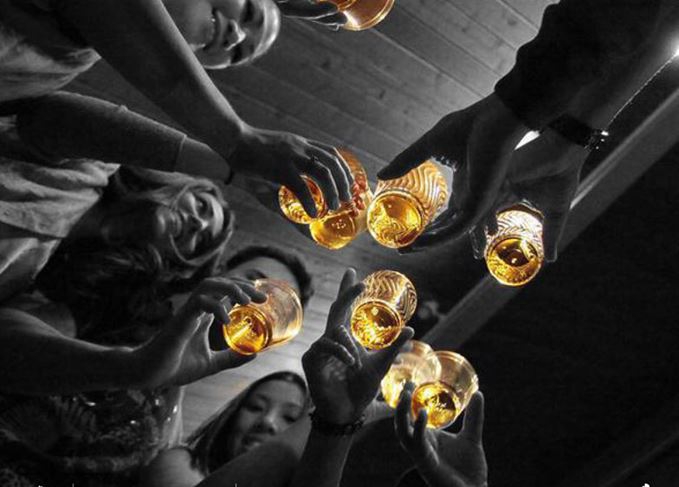 The book is finally closed on 2018. It was a tumultuous, exhausting year full of Brexit uncertainty, social media scandals and never-ending Trump drama. Drake fought The Greatest Showman for top of the charts while Black Panther prowled the multiplexes. Meanwhile, the whisky industry was experiencing excitement of its own: the announcements of Jane Walker and the Game of Thrones whiskies stirred up a social media storm, while Macallan caused traffic jams as fans tried to snag a bottle of its limited edition Genesis release.
But now that it's comfortably January, it's time for the global whisky industry to look ahead to the next 12 months. What should whisky be leaving in the past? What new developments are we likely to see this year? What New Year's resolutions should the industry be making? It's set to be an exciting 2019 according to some of the industry's all-seeing oracles, as they share their hopes, fears and predictions for the coming year.
Brendan McCarron, head of maturing whisky stocks, Glenmorangie

Rule of law: McCarron believes whisky should work within the confines of SWA regulations


'Whisky should stop trying to pull apart the rules of the Scotch Whisky Act. Yes it can be frustrating and confusing, but these rules guarantee our amazing heritage is safe. When anyone around the world picks up a bottle with "Scotch" on it they know where it's from and what's gone into it. Plus if there are no rules then there's no real challenge in innovating. It's great to try and think "how can we make something different, but still keep it a traditionally-made Scotch?"
'Nothing in the whisky industry happens in one year, so I'm really not sure what resolution the industry should make other than "keep going". For my own, this will be year five at Glenmorangie, so I'll be improving further my sensory and whisky-making skills, but the biggest projects next year will be expansions at Ardbeg and Glenmorangie distilleries.'
Annabel Thomas, CEO, Ncn'ean distillery

Unconscious bias: Thomas wants to see the industry make an effort to be more inclusive


'There are still so many biases in the way the industry communicates and much of it is unconscious. We all need to make an effort in 2019 to feature the full breadth of people who actually drink whisky in our stories, photography, events and recruitment. We'll also be continuing to look for ways to reduce our environmental impact, challenging industries that we buy from to become more sustainable – glass manufacturers, for example.
'There's no doubt 2018 has seen some interesting releases that stretched boundaries and challenged perceptions. I'd like to think we'll see more of that in 2019 and I hope it won't dissolve into a debate about whether it's allowed or not under the Scotch Whisky Regulations. Transparency will continue to be a big thing, about how companies are run and how products are made. Finally, we'll see more about the natural world, how the dram in your hand relates to the farmer and to the broader ecosystem. I hope that helps people connect with Scotland more as a country.'
Ian Chang, master blender, Kavalan

Make a statement: Chang predicts we'll see more distilleries turn to NAS whiskies in 2019


'As a whole, whisky's popularity will continue to rise this year. The ever-growing consumption of whisky-based cocktails is bringing new drinkers to our liquid gold. It would be good for us to keep embracing global whiskies – that's any distilleries from new producing areas – to help the industry expand and keep us all on our toes.
'In terms of trends for 2019, this may seem drastic, but I believe more distilleries might actually remove their age statements in response to the success of no-age-statement expressions and to increase flexibility in supply. Portfolios are set to swing more to NAS, and to fill some of the space left by age statements I believe distilleries will invest in greater releases of limited editions. Whisky drinkers are in for a thrilling ride in 2019.'
David Roussier, CEO, Armorik

Flip off: The Armorik CEO wants to leave the practice of 'bottle flipping' in the past


'It is quite common to see some exclusive bottles on eBay a few minutes after they were launched, or bottles reaching crazy prices on auctions. This should be left in 2018 – whisky is made to be drunk and shared with friends.
'I know a lot has been done on this in the past few years, but we have to do a lot more to make [the industry] sustainable in 2019: renewable energy, organic barley, packaging and use of water. A bit more transparency would not harm either. Whisky fans are asking for more, and that is fair enough. We have a lot to do in 2019.'
Cara Laing, director of whisky, Douglas Laing & Co.

Bespoke, unique: Smaller batches of high-quality spirit will be the future, says Laing


'Whisky should continue to innovate and to be a little bit more creative in 2019. We are seeing this more and more already, but as an industry we need to keep doing it and actively demonstrate that Scotch whisky is not just "an old man's drink".
'Transparency around spirits will definitely continue, and we'll also see more by way of personalisation and smaller batch bottlings. We are well aware of the fact consumers want bespoke, unique offerings that are smaller volume, higher value.'
Alex Chasko, master distiller, Teeling

Green future: Chasko wants to see easier recycling methods for small distilleries


'I would like see whisky stop searching for "the next new trend" and focus on making quality spirit. Whisky has been around long enough that we just need to focus on making it as good as we can, and stop trying to make it trendy.
'There's a growing number of small distilleries that are going to struggle with environmental standards because of the small scale of production they have. For example, large distilleries can use lorries to bulk transport co-products such as spent grains [draff] to farms to be recycled as cattle feed. A small distillery might produce half a lorry load in a month, which means it's not cost effective to recycle and it all goes into landfill instead. In 2019, I would like to see the whisky industry try to investigate alternative recycling methods for small distilleries.'
Miika Lipiäinen, founder and CEO, Kyrö distillery

Diverse portfolio: The Kyrö CEO says everyone should be represented in whisky


'This year, whisky needs to break free to an even larger extent from the confines of cigar smoke-filled rooms where only men ruminate on Important Things. Here breaking free doesn't mean developing products "made for women/young people/ethnic groups etc," but systematically adopting diversity, from the core of the companies all the way to how and where our products are presented in the marketplace. We can do our part to ensure the next generation is different.
'We're going to see the Old World – for example, Scotland, Ireland and the US – starting to do our take on the New World style of whiskies. That means we'll see more rye and Bourbon-type whiskies coming out of Europe.'
Fraser Campbell, global brand ambassador, Dewar's

Mix it up: Campbell's New Year's resolution for 2019 is to get people drinking Highballs


'If you're buying 100 bottles of the same limited release just to bolster your investment portfolio, in my opinion you're no better than a tout snagging all the tickets for a concert just to sell them on. Get those bottles cracked open and share the love this year. I'll happily come and give you a hand.
'In 2019, we'll see trends such as more experimentation with finishing in blended Scotch, and rising investment in new and mothballed distilleries, brand experiences and stores, along with the continuing resurgence of the whisky Highball. Drink more Highballs in between drams, you'll be much more hydrated the next day.'
David Vitale, founder, Starward

Party drink: To get the most out of whisky, Vitale claims it should be drunk at dinner


'Whisky should leave behind the last remnants of age statement bias and the idea that whisky is best consumed by the fireplace – the dinner party is the most underrated opportunity for whisky. The industry as a whole has made great leaps and strides, but we still have a little way to go yet to beat out this bias that older whisky is better, just because it is older.
'This year, whisky should be more transparent, remain interesting to our drinkers and continue to celebrate our histories proudly.'