Glenmorangie is embarking on a multi-million-pound distillery expansion this year to meet 'rising global demand' for single malt.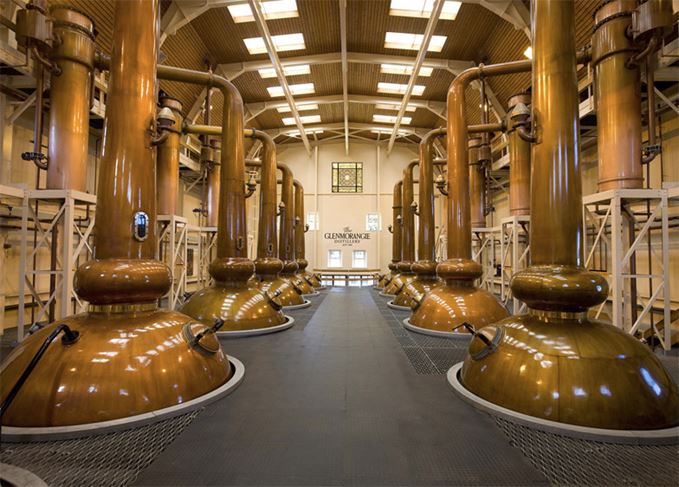 The Glenmorangie Company will construct a second stillhouse at its distillery near Tain in the Scottish Highlands which will house an additional two stills – building on the six currently operational at the distillery.
The two new stills will mirror Glenmorangie's distinguishable long-necked pot stills – the tallest in Scotland.
An additional building will also provide space for an extra mashtun and washbacks for fermentation.
Subject to planning approval, work will begin on the new buildings later this year, and become operational in 2019.
The investment comes as the distillery celebrates its 175th anniversary this year.
Built in 1843 by William Matheson, Glenmorangie was eventually sold to Macdonald & Muir which used its single malt in several blends, including Highland Queen.
However its whisky was bottled as a single malt as early as the 1920s, and the single malt is today one of the world's best selling.
Marc Hoellinger, president and CEO of The Glenmorangie Company, said: 'It is a testament to the success of Glenmorangie, and to the increasing appreciation of our whisky creators' vision and expertise, that we are able to plan with confidence for the future.
'We have decided to invest in a new still house to support the distillery's growth and ensure that many more discerning single malt whisky drinkers can discover the delights of Glenmorangie.'
The last expansion at Glenmorangie occurred in 2009 when four stills were added, bringing the distillery up to a capacity of six million litres of spirit per year.
News of the expansion follows hot on the heels of the distillery's latest annual Private Edition release.
Glenmorangie Spìos – the ninth Private Edition released – is a no-age-statement single malt matured exclusively in ex-rye whiskey casks.