Think you know Scotch whisky? Here's a little brain-buster for you to test your whisky knowledge while you wait for that turkey to roast.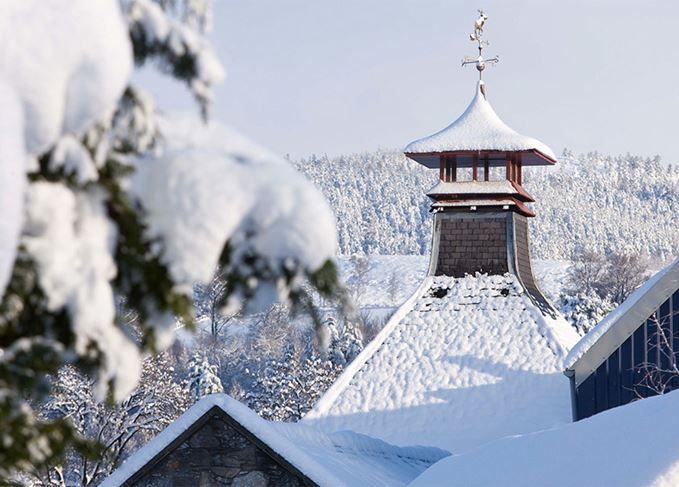 Christmas wouldn't be complete without a little quiz, now would it? So before you sink into post-Turkey and Champagne inertia, get a little mental exercise with The Great Scotchwhisky.com Christmas Quiz.
Fifteen questions await below, the answers for each – if you don't know them already – can be found by searching the website.
Scroll down to the bottom of this article to discover the answers, but like an excited child peeking at his presents under the tree on Christmas Eve, do try and resist the temptation to cheat.
Let us know how you get on by tweeting us your score.
Good luck, and Merry Christmas!
1. Which famous Scottish distillery ran its first new make on Christmas Day in 1887?
2. Which of Diageo's distilleries is unique in that it doesn't have a mash tun?
3. Which of Islay's currently operational distilleries was the first to be built on the island?
4. What was the original name of the now world-famous Johnnie Walker blended Scotch whisky?
5. How many independent bottlers also own a distillery?
6. Which is the most southerly Scottish grain distillery?
7. Which is the only whisky distillery in Scotland to use a Lomond still?
8. Who is taking over as CEO of William Grant & Sons, producer of Glenfiddich, in March 2016?
9. Which blend, created by Peter Mackie, took its name from an Edinburgh coaching inn and features Lagavulin as a key component?
10. Which Dewar travelled around the world for two years from 1892 and was known for his inspired sales technique?
11. Which distillery celebrated 20 years of production in 2015?
12. Which distillery will celebrate 200 years of production in 2016?
13. What distillery produced the oldest whisky ever bottled?
14. Which distillery is home to the Famous Grouse Experience?
15. Which was the first Scotch distillery to gain a Royal Warrant from King William IV in 1835?
Scroll down to reveal the answers.

Answers:
1. Glenfiddich
2. Teaninich
3. Bowmore
4. Walker's Kilmarnock Whisky
5. Signatory, Adelphi, Wemyss, Ian Macleod, Gordon & Macphail
6. Girvan
7. Scapa
8. Simon Hunt
9. White Horse
10. Tommy Dewar
11. Arran
12. Lagavulin
13. Mortlach
14. Glenturret
15. Royal Brackla