Call yourself a whisky buff? Pour yourself a dram and put your whisky smarts to the test in our annual Christmas Whisky Quiz.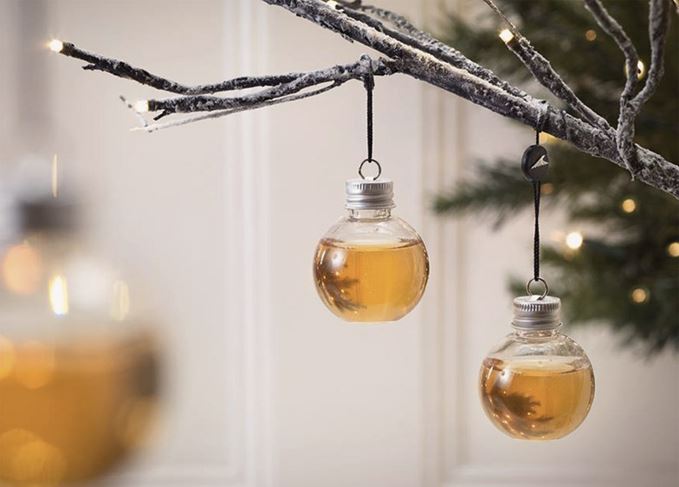 It's finally arrived, the most anticipated whisky quiz of the year!
What follows are 20 questions designed to test your whisky knowledge, with a few brain-teasers thrown in to see if you've been paying attention to your whisky news this year.
Check your answers at the bottom of the page (no cheating!), and don't forget to let us know how you get on by leaving a message on our Facebook, Twitter or Instagram pages.
Lastly, and most importantly, we'd like to wish all our readers a very Merry Christmas and happy and healthy New Year.

The Questions
1. Which of these products was created this year using staves from Glenmorangie casks?
A. Snowboard
B. Surfboard
C. Chopping board
2. In February Johnnie Walker released a limited edition Black Label designed to 'invite women to try Scotch whisky'. What was it called?
A. Judy Walker
B. Jane Walker
C. Keep Walking
3. Douglas Laing revealed its new Glasgow distillery is to be called Clutha. What does the name mean in Scots Gaelic?
A. Clootie dumpling
B. A Glaswegian
C. Clyde
4. Which whiskies no longer feature as regular inclusions in Diageo's annual Special Releases?
A. Caol Ila and Lagavulin
B. Lagavulin and Port Ellen
C. Port Ellen and Brora

5. What's in ths picture, and where was it found?
6. What caused traffic 'chaos' in Speyside in August?
A. Spillage from a tanker carrying 30-year-old Glenfiddich
B. The sale of yet another Macallan limited edition
C. Whisky writer Blair Bowman's midnight streak down the A941
7. Which city is set to host a new multi-million pound Johnnie Walker attraction?
A. London
B. Edinburgh
C. New York
8. What is MMA star Conor McGregor's whiskey, Proper No. 12, named after?
A. The area in which he grew up
B. The gym he trains at
C. His childhood nickname
9. What was the total value of rare whisky sold at UK auctions in 2018?
A. £10 million
B. £15 million
C. £25 million

10. This little fella's home was sold this month to a new owner – where does he live?
11. Three limited edition bottles of 60-year-old Macallan, each from the same cask but featuring a label designed by a different artist, went under the hammer this year. Which label attracted the highest bid of £1.2 million, smashing the world record?
A. Valerio Adami
B. Sir Peter Blake
C. Michael Dillon
12. Australia's Starward distillery has been maturing a cask of spirit aboard the cruise ship Queen Elizabeth. What name has been given to the cask?
A. Boaty McWhisky Face
B. The Seafarer
C. The Caskaway
13. What new development features as part of Caol Ila's new visitor centre plans?
A. A bridge connecting the car park with the roof of a warehouse
B. An underwater warehouse
C. A whisky barrel rollercoaster
14. What words are revealed on a bottle of Johnnie Walker White Walker when frozen?
A. Winter is Here
B. Winter is Coming
C. Winter is Freezing

15. Which Star Trek character (pictured above) is to get his own Scotch whisky next year?
16. Why was Louisville music and whiskey festival Bourbon & Beyond suspended this year?
A. Headliners Shania Twain and Sting were unable to perform after drinking too much Bourbon
B. The festival ran out of whiskey
C. It rained
17. Why did police raid several Canadian whisky bars in January, seizing their stock of Scotch Malt Whisky Society bottlings?
A. The bottles had been acquired from a liquor store
B. The bars had sold to minors
C. The bottles weren't labelled correctly
18. What's the main difference between Aerstone Land Cask and Sea Cask?
A. One is peated, the other is unpeated
B. One is matured at sea, the other on land
C. They are made at different distilleries
19. Which was the third Irish whiskey to be re-launched into the Midleton Spot range in November?
A. Black Spot
B. Red Spot
C. Spot The Dog
20. Craigellachie is touring the world giving away its oldest bottle of whisky 'dram by dram'. How old is it?
A. 37
B. 46
C. 51
The Answers...

1B: Surfboard
The Highland distillery partnered with Grain Surfboards of Maine, US, to build surfboards made from its used casks, as part of Glenmorangie's Beyond the Cask project.
2B: Jane Walker
The bottle – launched to coincide with International Women's Day – featured a female version of Johnnie Walker's iconic Striding Man. Its launch caused intense backlash, with many taking to social media to voice outrage at the launch of a 'whisky for women'.
3C: Clyde
Douglas Laing's £10.7 million distillery will form part of a new residential and retailing development on the banks of Glasgow's River Clyde at Pacific Quay.
4C: Port Ellen and Brora
Diageo removed the whiskies from its annual Special Releases line-up to be 'more protective' of the distilleries' 'diminishing stocks'.
5. A potential still pit, discovered during an archaeological dig at Lindores Abbey distillery in Fife. The find could be the earliest site of whisky distillation discovered in Scotland so far.
6B: The sale of yet another Macallan limited edition.
July's sale of the limited edition Macallan Genesis – a bottle which could only be purchased from the distillery or in select Asian travel retail outlets – caused traffic 'chaos' as potential buyers rushed to the distillery in the hope of picking up a bottle.
7B: Edinburgh
A multi-million pound visitor attraction – set to rival Dublin's Guinness Storehouse – is being planned for Edinburgh city centre, with advanced talks closing in on the former House of Fraser department store on Princes Street.
8A: The area in which he grew up
Blended whiskey Proper No.12 is named after Dublin postal district 12, in which McGregor grew up.
9C: £25 million
According to whisky broker Rare Whisky 101, over £25 million of rare whisky was sold at auction in 2017.
10: Glenturret distillery
The current home of The Famous Grouse was sold in December to the Swiss owner of French luxury crystal manufacturer, Lalique.
11C: Michael Dillon
The bottle of Macallan 1926, with a label designed by artist Michael Dillon, is said to be a one-off. It achieved a world record in November for being the most expensive whisky sold at auction.
12B: The Seafarer
Starward distillery loaded an ex-Shiraz French oak barrique known as the Seafarer onto the Queen Elizabeth to mature on-board as it sails the world.
13A: A bridge connecting the car park with the roof of a warehouse
Plans for Caol Ila's new visitor centre include a footbridge linking the carpark to the roof of an existing warehouse. They also include plans for a bar with views out across the Sound of Islay to Jura.
14A: Winter is Here
Released to commemorate the final season of cult TV series Game of Thrones, bottles of Johnnie Walker White Walker reveal the words 'Winter is Here' when placed in the freezer. Pretty cool, huh?
15: Montgomery 'Scotty' Scott, the Starship Enterprise's chief engineer.
The USS Enterprise's engineer had a fondness for Scotch whisky, prompting the Silver Screen Bottling Company to release a three-year-old in his name.
16C: It rained.
It would be hard to believe Bourbon & Beyond could run out of whiskey, being based in Kentucky, the home of Bourbon. Sadly, torrential rain caused Louisville's Champions Park to become waterlogged, prompting show organisers to cancel the festival's second day.
17A: The bottles had been acquired from a liquor store.
It may be difficult to believe, but parts of Canada require bars to purchase their whisky through government-controlled stores only. Individuals may purchase (government approved) whisky from independent stores, but bars may not (confused yet?). Several bars in Victoria and Vancouver had purchased Scotch Malt Whisky Society bottles from an independent store, resulting in their confiscation in a series of 'Prohibition-style' raids in January.
18A: One is peated, the other is unpeated
The new Aerstone series of single malts – all sourced from Ailsa Bay distillery – was launched in September to 'demystify' Scotch. The Sea Cask is unpeated (and not matured in the sea), while the Land Cask is peated (and matured inland). Despite its intentions to appeal to new Scotch drinkers, could it be that Aerstone may be over-complicating whisky instead?
19B: Red Spot
The third instalment in Midelton and Mitchell & Son's Spot Whiskeys range is Red Spot, a 15-year-old single pot still whiskey launched in November. The colours refer to daubs of paint slapped onto casks in the 1900s to determine their ageing potential.
20C: 51
Speyside distillery Craigellachie was applauded this winter for launching a 51-year-old whisky that would be given away at tastings 'dram by dram', rather than being sold to simply 'collect dust' on shelves.