There's nothing inherently innovative in investing in whisky, but two fresh initiatives on opposite sides of the world are moving the activity into new areas. Gavin D Smith investigates.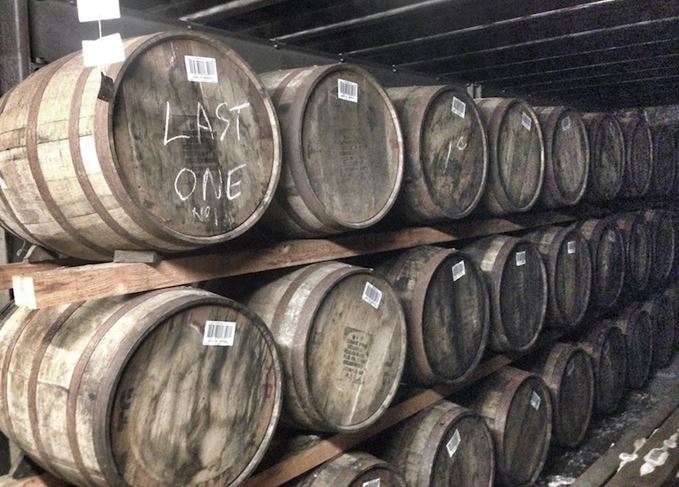 As whisky becomes an increasingly collectible commodity, a number of investment consultants, such as Rare Whisky 101, and investment vehicles – including Hong Kong's high-end and private equity-backed Platinum Whisky Investment Fund – have sprung up. At the heart of their activities are old and rare bottles of whisky, but two recently-established ventures are taking a somewhat different tack.
The Single Malt Club China is a commercial company established in 2005, and now boasts nearly 5,000 members. The club acts as an import agent for a number of well-known Scotch whisky brands and stages China's only whisky auction.
In 2014 it imported some 60,000 bottles of Scotch whisky and has now launched a £3m whisky investment fund to expand its activities in acquiring future stocks.
'We are dividing our funds into three roughly equal portions,' says marketing manager Kelvin Tam. 'The first portion will be spent on importing into China bottled limited editions either from distilleries or from independent bottlers.
'This will be for immediate sales, mainly to members, usually following a priority list based on cumulative purchases. The intention is to generate a steady stream of profit to meet our obligation of a guaranteed 8% return.'
The second portion 'is for buying and bottling selected single casks, again for immediate import and sale to our members', Tam adds.
'The demand for such is so high that this will be very fast turnover. Advanced deposits will give us significant flexibility in managing our "working capital", although margins will be similar to the first portion.'
The third strand of the fund's activities entails buying rare bottles at auction. 'These bottles will be kept for appreciation, and will be sold in auctions throughout Asia at an appropriate return,' says Tam. 'This is the portion designed to give us extra return above the guaranteed income.
'Our whisky auction website is one of the channels for buying and selling rare whiskies, although most participants join for the fun of it. We are using this more as an education platform. Our main channels of buying and selling rare whiskies are still established auctions around the world.'
Some £4.6m was spent on Scotch whisky at UK auctions alone during the first half of 2015, according to Rare Whisky 101 statistics. This suggests that consumers and collectors should not be overly concerned about the Single Malt Club China's activities in terms of significantly raising prices and increasing scarcity of desirable bottlings – but its three-pronged plan emphasises Scotch whisky's growing popularity as an investment tool.
This is even more clearly exemplified in the creation of WhiskyInvestDirect, whose website declares its aim 'to create a secure marketplace for the trading of maturing Scotch whisky stocks that 1) creates a potentially profitable new asset class for private investors and 2) enhances the industry's profitability by reducing the high cost of capital employed'.
WhiskyInvest Direct is headed by Rupert Patrick, co-founder and chief executive, who has 24 years' experience in the whisky industry, most recently with Diageo in Africa. His co-founder is childhood friend Paul Tustain, whose BullionVault business has been trading for 10 years.
Essentially, WhiskyInvestDirect is an online trading platform for casks of Scotch whisky, as Patrick explains: 'As an investment proposition it's about a physical asset in a strong, solid market.
'There is a value transformation that whisky goes through over time. It's around 7% per year. In a world of virtually zero interest rates and very low share yields, we think this is a great opportunity to invest.
'There have been whisky cask sales in the past, but only on a very limited basis. It's all about finding a physical asset which actually has a solid history of price appreciation.'
WhiskyInvestDirect launched this summer with BullionVault supplying £2m of capital, plus a further £1.5m raised from friends, family and crowdfunding.
'This is a long-term thing – a marathon, not a sprint,' notes Patrick. 'We have to turn early good publicity into actual sales and new clients. We've made it clear that this is a 10-year investment. Slow and steady – which matches the whisky industry.'
For the company's strategy to work, there must not only be potential investors, but also producers willing to sell casks. 'On our website we publish an open cask list from warehouses in order to give us great transparency,' says Patrick. 'You can see where every drop of whisky is. It's very open.'

Open market: WhiskyInvestDirect's website lists information on casks available

The whiskies presently listed on the website are mainly Diageo-produced grains and malts, with most of the latter better known as blending components than as stand-alone single malts.
Doubters might point out that, with distillers having invested heavily in increasing production during the past few years, ultimately there is more likely to be a surplus of 'blending whiskies' than a shortage, with obvious consequences for prices.
'There is less 10-year-old whisky in the market than there is new-make spirit, and there's a shortage of three- to 12-year-old whisky, as borne out by the number of no-age-statement expressions out there,' responds Patrick. 'Scotch is still very much about age in the popular mind.
'Distilleries try to distil to a forecast for eight or nine years ahead. Looking 10 years or so ahead, there is a consensus of 1.5-2% growth – distillers are expanding output. But we are comfortable that there won't be a glut.'
According to Patrick, one of the virtues of WhiskyInvestDirect is that '…it allows a company – large or small – to keep distilling to forecast and offload any surplus, with the opportunity to buy it back at a later date if they wish.
'We're currently talking to relatively new distillers like Ardnamurchan and Kingsbarns, as well as established producers of various sizes. There are currently 3bn litres of maturing whisky in Scotland – that's £15bn-worth of whisky, to be conservative. We are tiny at the moment, but we could get to holding 3% of total whisky stocks in time.'
WhiskyInvestDirect charges a commission for its brokerage services, but Patrick insists: 'We're not making fat commission margins because if you are, somebody will come along and undercut you.
'We feel we are very price-competitive, including in areas like cask storage. The cost of that includes coverage for cask damage or leakage, which you don't get with other companies. Also we take all the Customs & Revenue paperwork out of your hands, and fees include insurance.'
All investments carry risks, and gold – the main commodity handled by BullionVault – offers a cautionary tale, with values falling by 28% during 2013 alone. However, there seems to be no shortage of people all over the world eager to trade whisky, rather than simply to drink it.