Allison Parc, founder of Brenne whisky, found a niche in the industry with her French single malt. Here she speaks to Jake Emen on the growing demand for locally sourced whisky, and her future plans for Brenne.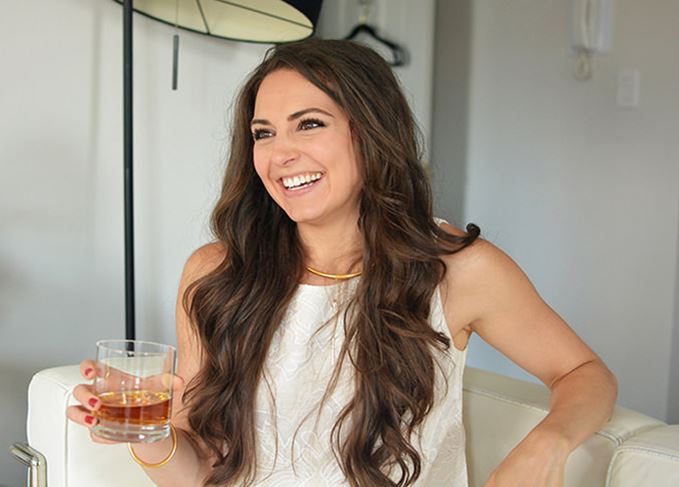 'My original idea was to start a company importing single malt from non-traditional countries that are focused on terroir. There weren't as many distillers focusing on terroir as a method of production as I thought possible. Then, I thought if no one is doing it the way I believe possible, let's scratch the import company concept and start a whisky using all the techniques to create a spirit with a sense of place.
'When I launched Brenne there were so few French single malt producers. Brenne is the first single malt to be aged exclusively in new French Limousin oak and Cognac casks, so I always knew we had something special. The challenge, like any small business, was to anticipate if and hopefully when consumers would get hip to what I created.
'French Limousin oak is a powerful but balanced oak, it is crucial to the Cognac ageing process and imparts a rich, vanilla-like flavour on the spirit. The used Cognac barrels give the whisky a hint of perfumed fruit, creating a bouquet that is fruity, floral and creamy – it's incredibly evocative of the south of France.
'It's exciting that we're having a resurgence of craft, a care for local, and I believe that we are only just scratching the surface of how terroir relates to spirits. Most single malts are aged in Bourbon barrels or Sherry casks – between 60% and 70% of the flavour of any whisky is going to come from the barrels in which it is aged. Just by changing our oak profile from what is commonly used, we radically altered how our whisky will taste.

French Revolution: Parc is seeing a surge in demand for French-made whiskies

'In the beginning, I sold out of Brenne Estate Cask, our flagship expression, within the first two months by riding around on a Citi Bike and placing my product on the shelves of Manhattan's top retailers. After that, I expanded distribution across the next couple of years to 25 states in the US and in France before signing a partnership with Samson & Surrey on 8 March 2017, on International Women's Day, and went from a team of one to a team of many, which was a huge game changer for the brand.
'I love being surprised and it is certainly happening more and more... As we were doing this interview I nearly gave myself whiplash going through the airport when, out of the corner of my eye, I saw a couple bottles of Brenne sticking their bright blue necks out over the back bar. I didn't know we were available at LaGuardia Airport.
'The French are definitely embracing French whisky. In fact, many stores in Paris are setting up "French-made-only" displays. Some stores are only buying French-made whiskies, no Scotch, Bourbons or ryes to be found. I'm seeing that buying pattern develop in the bar scene as well and I think it's a really exciting time for consumers to experience this sort of revitalisation that is occurring throughout French spirits production. We're also seeing a phenomenal surge of French whisky producers setting up shop, as well as some new beautiful rhums, and new small Cognac brands coming on the market, as well as digestifs.
'As for other non-traditional whisky countries, a rising tide raises all ships. A love for whiskies of the world is what led me to create Brenne, and the more they are embraced in mainstream drinking culture, the more the category as a whole benefits.

Sense of place: Parc wanted to produce a whisky that reflected the local flavours of the south of France

'I think the perception of whisky being a 'man's drink' is shifting, and more brands are realising that women are powerful consumers. However, I still think it's a male-dominated industry, as I faced a lot of challenges with credibility when getting my feet off the ground. When I first presented Brenne at whisky events, people would think I was a paid promotional model and were shocked when I told them that Brenne was my creation. I've worked hard to change the perception that selling whisky is more than just gender-related.
'We've laid down significantly more whisky than our sales have supported since I started. We are currently sitting on a lot of aged whisky that will carry us into our new growth plans with regards to adding markets, adding placements, and so forth. In other words — we don't anticipate having a shortage of Brenne in the market for a very long time.
'I want to continue making great French single malt whisky and bringing it to as many people as we can. There is an incredible amount of work over many years that goes into creating just one bottle of Brenne, so when I have an opportunity to share a bottle of my whisky with people, I always show up with gratitude, openness and excitement to look each other in the eye and cheers to those special moments in life.'