Glenfiddich intends to 'push the boundaries of Scotch whisky' by releasing a series of innovative whiskies as part of its new Experimental Series.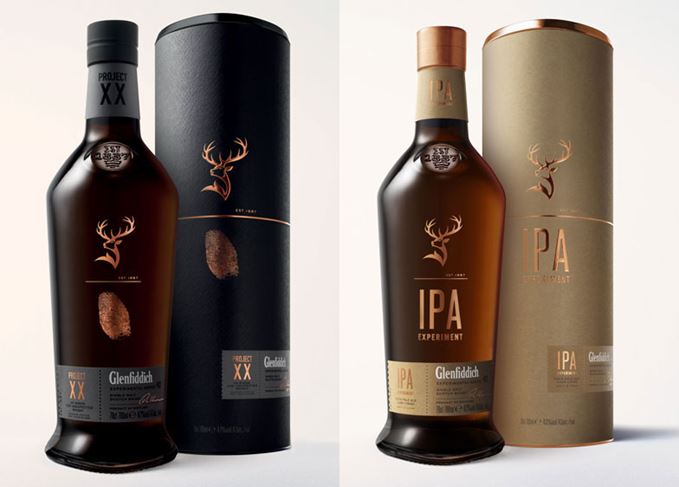 The range, which will see a new release introduced roughly every year, has been designed to explore 'unusual and unexpected' whiskies.
The Dufftown distillery is inaugurating the series with two permanent releases in the coming months: an IPA cask-finished single malt, and an ambassador collaboration that will 'appeal to the whisky connoisseur'.
Glenfiddich IPA Experiment is a no-age-statement (NAS), 43% abv malt finished for three months in casks previously used to brew a bespoke IPA created by the Speyside Craft Brewery in Forres.
The ale was created using British Challenger hops for its fruity flavours, which Glenfiddich malt master Brian Kinsman said complemented the whisky's existing fruity character.
'Glenfiddich's first whisky finished in IPA craft beer casks is testament to us challenging ourselves to produce something vibrant and unusual,' he said.
'The result is a liquid with a zesty citrus note followed by soft, sweet vanilla and a hint of fresh hops. The innovative flavour comes from carefully hand-selecting the right malt whiskies to complement the extra hoppy notes.'
Also released this month is Glenfiddich Project XX (pronounced 'twenty'), a single malt vatting of 20 different casks, including Port pipes, Sherry butts and first-fill Bourbon casks, each chosen by the brand's 20 global ambassadors.
Kinsman asked each ambassador to select a cask that best represented their personality from Glenfiddich's warehouses, before blending them together to create the brand's first mass collaborated whisky.
Also NAS, the expression is non-chill-filtered and bottled at 47% abv – traits that contribute to a 'challenging flavour' that Kinsman said would appeal more to the whisky connoisseur.
Struan Grant Ralph, global brand ambassador for Glenfiddich, said: 'Brian has produced a one-of-a-kind whisky which is unmistakably Glenfiddich in style, but with the complexity and depth imparted by 20 different barrels of varying size, shape, wood type and origin.'
The Glenfiddich Experimental Series will be introduced in the UK this month, before being rolled out to global markets.
Glenfiddich IPA Experiment will be available at national UK retailers for £45, while Project XX will retail for £50.
William Grant & Sons, owner of Glenfiddich distillery, said the success of Snow Phoenix in 2010 – a limited edition vatting of whisky buried under a warehouse roof which collapsed in heavy snow ­­– 're-energised' the brand, so it was able to experiment.
Other bottlings in the Experimental Series in the future could include experiments with yeast, the distillery environment or milling.
'Some of the Experimental Series will be things that happen at the very start of the distillation process, though none of us will see them for another 12-15 years,' Kinsman said.
'The experimental series is opening up the possibility to experiment at every single stage. Clearly here we have vatted and cask finished products, though in five years' time we'll see other things appear, if they work.'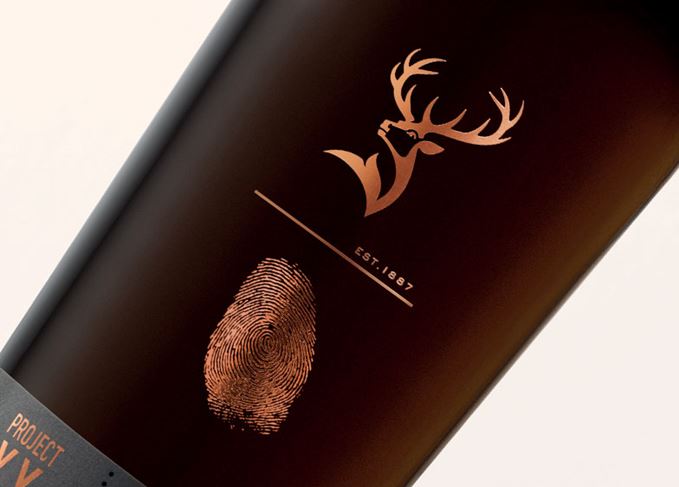 The fingerprint featured on the bottle of Project XX is an amalgamation of the 20 brand ambassadors' prints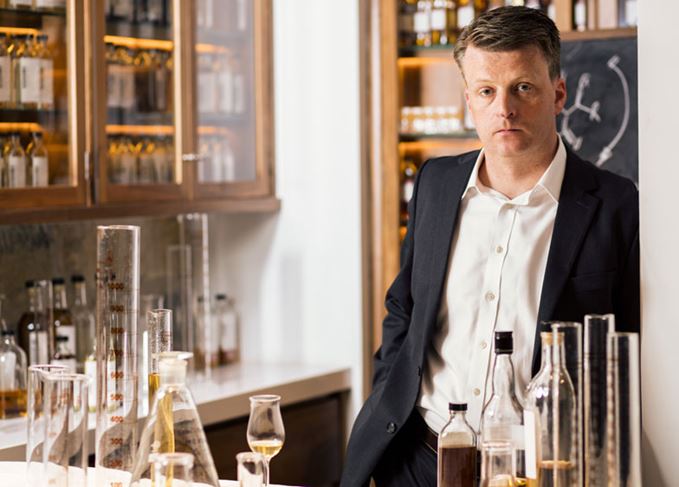 Brian Kinsman is working on several experimental projects to 'push the boundaries' of Scotch