Highland Scotch whisky distillery Dalmore will launch a 35-year-old single malt next month with a £3,500 price tag.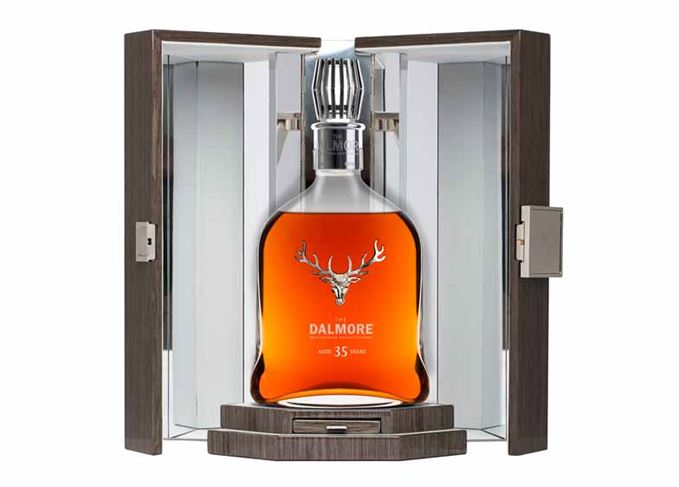 Bottled at 40% abv, Dalmore 35 has been aged in a Bourbon barrel, a Matusalem Sherry butt and a colheita Port pipe.
It will be available to purchase from specialist retailers around the world, with 1,000 bottles scheduled for release every year for five years.
The new variant, which follows the recent launch of Dalmore Quintessence, is presented in a hand-blown crystal decanter crafted by French crystal house Baccarat.
The Dalmore stag emblem featured on the decanter is the work of Scottish silversmith and Royal Warrant holder Hamilton & Inches.
Richard Paterson, master distiller at Dalmore, who celebrated 50 years working in whisky earlier this month, said: 'It took careful maturation in three different woods over a 35-year period to release the full potential of this whisky.
'Only after this long period of time did the whisky finally become everything I envisaged it could be.'