Luxury-focused Highland single malt Dalmore is releasing a 45-year-old expression, The Dalmore 45, priced at £10,000 a bottle.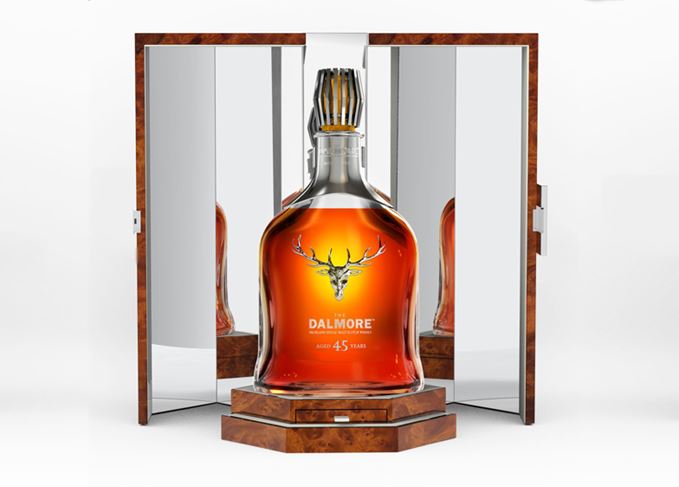 Created by master distiller Richard Paterson and described by him as 'flawless perfection', the whisky was initially matured in American white oak ex-Bourbon casks, then transferred into two Graham's Port Colheita (vintage tawny) pipes, which date from 1961 and 1963.
Finally, the whisky was married in first-fill American white oak ex-Bourbon casks, and 'purposefully' bottled at 40% abv.
Paterson said: 'By personally selecting the very finest American white oak ex-Bourbon casks and Port Colheita pipes from 1961 and 1963, I have been able to create a truly unique expression which is indulgent and smooth with a vibrant and lively flavour profile.
'It takes time, dedication and passion to create an expression like The Dalmore 45, and age has gracefully matured this distinguished spirit to make it one of The Dalmore's greatest aged spirits. This is a very special whisky, which I would describe as flawless perfection.'
Only 500 decanters, hand-blown and designed by French crystal house Baccarat, will be available worldwide this year, with 500 more released each year until 2020.