Plans to build a new Lowland distillery on the Ardgowan Estate near the Firth of Clyde have been submitted to the local council for consideration.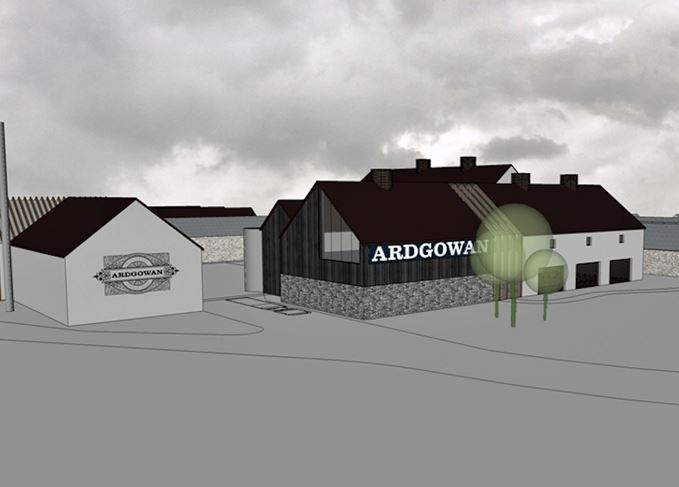 The Ardgowan Distillery Company wants to build a whisky distillery, retail and visitor attraction on the site of an old sawmill near Inverkip, just south of the A78 Inverkip road, close to its junction with the A770.
The proposals also include plans for a café/restaurant, a gin still and a microbrewery, as well as space for corporate events.
A decision from Inverkip Council is expected by spring 2017 and, if approved, the distillery is scheduled to be operational in 2019.
'Our ambition is to build a world-class distillery and visitor attraction in the heart of Inverclyde,' said Martin McAdam, the project's chief executive.
'The area has tremendous heritage and natural resources, including a great water supply, and we are working with the Ardgowan Estate to create a globally-recognised new Lowland malt which will put the area firmly on the whisky map.'
If the plans come to fruition, they will resurrect the Ardgowan distillery name: founded in 1896 and located in Baker Street in nearby Greenock, the original plant made whisky for a few years, before switching to the production of grain spirit and industrial alcohol.
Once part-owned by the infamous Pattison brothers, it was destroyed by German bombers during the May Blitz of 1941.
McAdam said he believed the project would have 'a very positive impact' on the local economy, creating jobs during construction and once operational.
He added that the plans had taken account of more than 60 questionnaire responses submitted during the project's public consultation event in September.