A new £12 million Lowlands distillery on the Ardgowan Estate at Inverkip has been given the go-ahead, although developers are seeking additional funding before construction gets underway.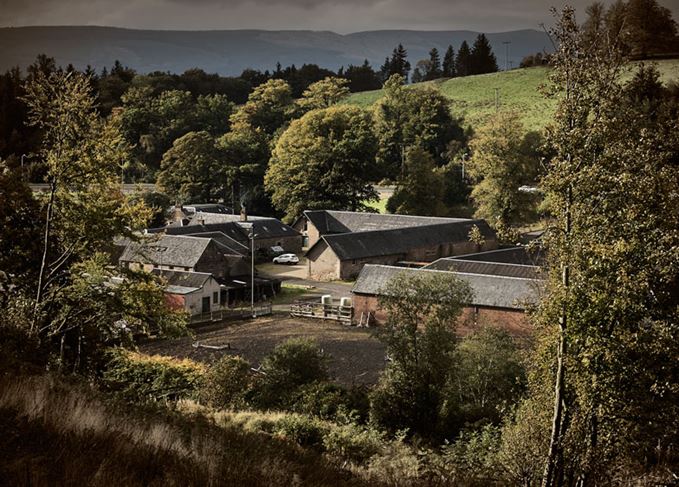 Inverclyde Council approved plans to transform an old sawmill on the estate into the 'world-class' Ardgowan distillery and visitor centre yesterday (2 March), which will produce both peated and unpeated Lowland malt whisky.
The site developer – the Ardgowan Distillery Company – anticipates the distillery to be operational in 2019. Upon opening, Ardgowan will be capable of producing 830,000 litres of spirit per year, although plans will allow for future expansion, allowing production to increase to 1.6 million litres of spirit.
The proposals also include plans for a café/restaurant, a gin still and a microbrewery, as well as space for corporate events.
The project will also resurrect the Ardgowan distillery name, following the destruction of the original site in Greenock which was heavily bombed during the May Blitz in 1941.
The new Ardgowan distillery will be sited on Ardgowan Estate, owned by Sir Ludovic 'Ludo' Shaw-Stewart, and which has historical ties to Robert the Bruce, who fought in the area twice, and Pocahontas – Michael Shaw Stewart, fifth Baronet of Ardgowan Estate married Eliza Farquhar in 1819, who was a direct descendant of the Native American princess.
Construction is expected to begin in December 2017, although the group has said advancement 'depends on the progress in fundraising'.
Martin McAdam, CEO of Ardgowan Distillery Company and founding shareholder in Fife distillery Kingsbarns, said now planning permission is in place the group expects to begin fundraising 'in earnest'.
He said: 'In the coming weeks we will commence detailed design and procurement work for the construction of the distillery, and this will give us the opportunity to engage with local businesses and the public in order to develop our plan and start to employ the staff that will be engaged during the construction and operational stage.'
In order to build the distillery and see it through its first few years, the company hopes to raise £17 million through equity shares as well as loans and grant funding.
'We have a tremendous team on board and are now looking for our next round of investors who can join us on this very exciting journey,' McAdams added.
Last month former Macallan managing director Willie Philips was appointed chairman of Ardgowan Distillery Company, while ex-Bruichladdich and Springbank director Gordon Wright, and former Diageo distilling engineer Michael Egan, have both joined the project as consultants.
McAdams commented: 'These new signings give us tremendous strength in two key areas. Michael brings cutting-edge expertise in distillery process design, whilst Gordon has a stellar track record in building export sales for niche whisky brands. Together they can help us make and market an outstanding and exclusive new Lowland single malt whisky.'
The team intends to release a peated 4-year-old and unpeated 5-year-old in Ardgowan's early years, before a 'premium' 7-year-old Lowland single malt 'with a distinctive taste and flavour given its proximity to the sea,' is launched around 2026.