New Lowland distillery Ardgowan has appointed Edrington veteran Max McFarlane as its whisky maker.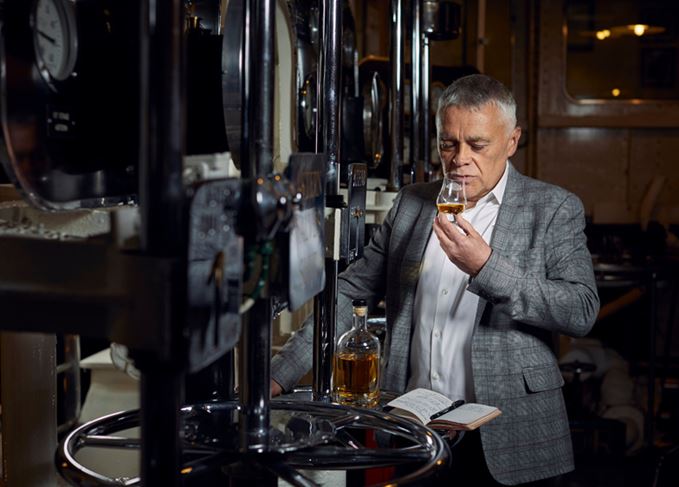 McFarlane worked for 25 years as whisky maker at Edrington and oversaw the quality and consistency of several of its brands, including Famous Grouse, Cutty Sark and Highland Park.
He will work to establish Ardgowan's spirit style, a 'coastal Lowland malt of real character', as well as create a new series of sourced Scotch whiskies for release this autumn.
Ardgowan, which is located in McFarlane's hometown of Inverkip in the Inverclyde area, is on track to open its £12 million distillery in 2020.
The distillery aims to eventually release a flagship seven-year-old whisky alongside a range of younger single malts.
'When I first heard there would be a new distillery in Inverkip I knew immediately I wanted to be involved,' said McFarlane. 'I have long thought that Inverclyde is a natural area for a distillery.
'It's en route to the islands, it's near the sea and I think this will help us create a coastal Lowland malt of real character.
'Of course, this will be a number of years away, but our new series will give us something to enjoy while we wait.'
McFarlane confirmed the new series of sourced whiskies will feature a single malt, a blended malt and a grain from distilleries located throughout Scotland.
'It will be the first of a series of affordable and accessible quality whiskies which we will issue in the years ahead,' McFarlane added.
Commenting on the appointment, Ardgowan CEO Martin McAdam stated: 'Max is an expert in assessing new make spirit and he is also working with the team at Ardgowan on our wood policy and production schedule.
'By bringing Max on board now, and whilst we wait for our own product, we can showcase some really great-tasting, quality whiskies to establish the Ardgowan brand and give a sense of the kind of spirit the distillery will produce in the years ahead.'
Once operational, Ardgowan distillery will be capable of producing up to one million litres of spirit each year.
However the building has been designed to allow for future expansion, which could double the output of the distillery.
A separate visitor centre, featuring a farm shop, microbrewery, café and restaurant will be incorporated into existing buildings on the Bankfoot estate, where Ardgowan is situated.