Highland distillery Dalmore has released a 50-year-old single malt Scotch whisky, priced at £50,000, to celebrate master distiller Richard Paterson's 50 years in the industry.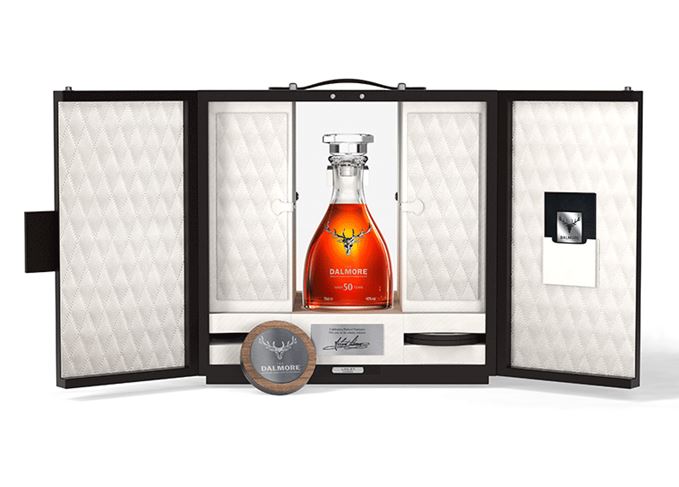 The limited edition Dalmore 50 Year Old has been aged in American white oak, Matusalem oloroso Sherry casks from the González Byass bodega and colheita Port pipes from the Douro region of Portugal, and was finished for 50 days in Henri Giraud Champagne casks.
With an abv of 40%, up to 50 decanters – created by French crystal house Baccarat and presented in cases made by furniture maker Linley – will be hand-filled to order.
Each bottle will be adorned with a solid silver stag, designed by silversmith Hamilton & Inches.
Paterson said: 'This is a special year for me, so I chose to finesse this whisky in a Champagne cask, as this magnificent drink is synonymous with celebratory occasions.
'Bringing the Champagne together with Matusalem oloroso Sherry and Port is perhaps the greatest example to date of our ability to innovate in both maturation and cask finishing, while preserving the signature flavours of the Dalmore.'

Richard Paterson: Dalmore 50 Year Old celebrates the master distiller's 50 years in the whisky industry (photo: David Parry)