Dalmore has launched a collection of three Port cask-finished single malts, distilled in 1996, 1998 and 2001.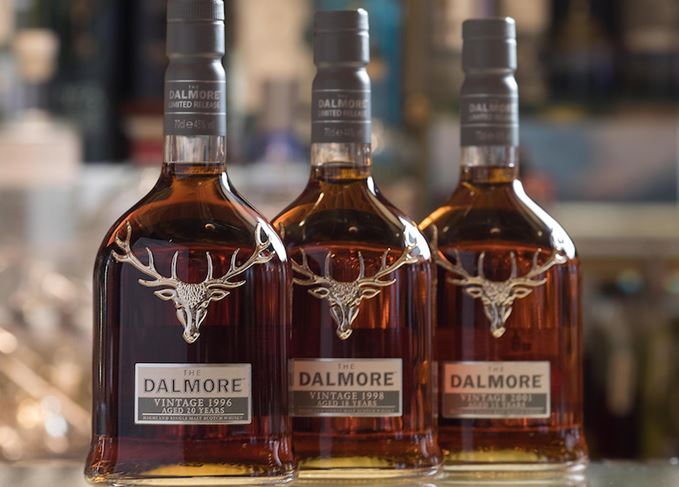 The limited edition Dalmore Vintage Port Collection (so named although the whiskies are finished in ex-tawny Port casks, rather than ex-vintage Port casks) has been created by Dalmore master distiller Richard Paterson as he celebrates 50 years in the whisky industry.
The whiskies were matured in ex-Bourbon casks before being finished in tawny Port pipes (the word used for casks in the Port industry) sourced from Graham's lodges in Vila Nova de Gaia, Portugal.
'For me, Port and whisky complement each other perfectly, with Port providing a fruitier palate to Dalmore's deep and complex new make spirit,' said Paterson.
'Being able to finish these new releases in pipes of Graham's Port, which are some of the finest quality, during my anniversary year, is incredibly exciting.'
Dalmore Vintage 1996 is bottled at 45% abv and priced at £450 per bottle; Dalmore Vintage 1998 is bottled at 44% abv and priced at £200 per bottle; and Dalmore Vintage 2001 is bottled at 40% abv and priced at £150 per bottle.