Speyside distillery Macallan has unveiled the latest addition to its Fine & Rare collection: Macallan 1991 Fine & Rare vintage, priced at $10,000 a bottle.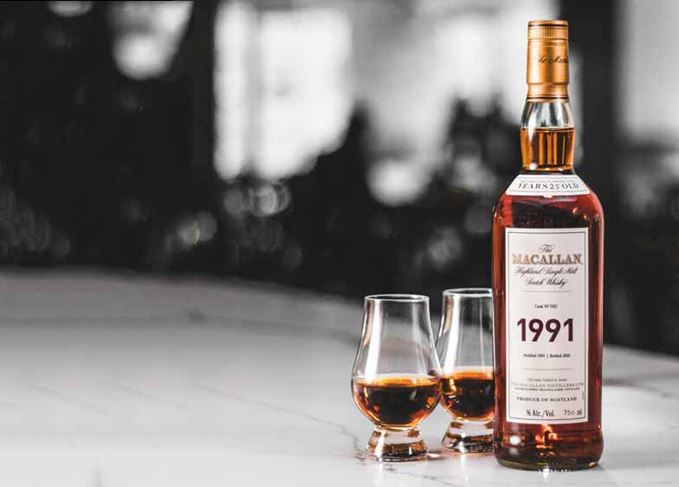 The 25-year-old single malt was bottled by Macallan master whisky maker Bob Dalgarno from cask number 7021, an American oak Sherry puncheon from the Vasyma cooperage in Spain, which was filled with new make spirit on 28 March 1991.
Bottled at 49.4% abv, Macallan 1991 Fine & Rare joins a collection of single malts designed to 'offer new insights into the aroma and flavour characteristics' of the Speyside distillery.
'We are proud that since the very first release of the 1926 Fine & Rare that this collection of vintage single malts has come to stand for the best in the industry, commanding worldwide acclaim and admiration from single malt enthusiasts,' said Charlie Whitfield, manager of brand education and Fine & Rare whiskies.
The release comes after Dubai-based fine wine and spirits airport retailer Le Clos sold a collection of Macallan Fine & Rare malts for $500,000 in December last year, breaking its own record for travel retail.
Macallan is due to move production to a new, £100m distillery later this year, on a site adjacent to its existing base above the River Spey.