A set of 19 Macallan Fine & Rare bottles has become the most expensive spirits purchase in travel retail, racking up a checkout total of US$361,000.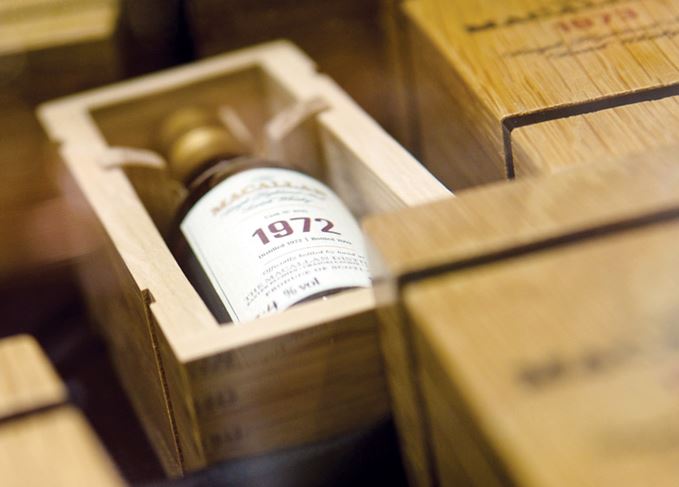 The sale, made at Dubai International airport's fine wine and luxury spirits retailer, Le Clos, was made to a Dubai-based businessman.
The purchase of the 19 bottles, which contain vintages ranging from 1938 to 1974, surpasses the SG$250,000 (US$200,000) record set by DFS Singapore Changi Airport in 2011 for a bottle of The Dalmore 62, procured from master blender Richard Paterson's personal collection.
Le Clos is yet to have the sale verified by Guinness World Records.
Marek Sheridan, managing director, Le Clos, said: 'Our extensive range and ability to delight customers with world-class experiences is testament to our powerful collaborations with valued partners such as The Macallan and we look forward to sharing even greater successes as we expand the Le Clos footprint of outlets.'
The Macallan Fine & Rare Collection is a series of individual vintages from the Speyside distillery. Only a small number of bottles are released each year, with the earliest vintage stretching back to 1926.
Ken Grier, global brand director of The Macallan, said: 'Our partnership with Le Clos has gone from strength to strength and this fantastic news is testament to this. They truly understand the value of The Macallan and those customers who seek highly collectable single malts.'
Macallan and Le Clos have since invited their valued customer to attend a complimentary private dinner at the Macallan estate as a gesture of appreciation.
In 2014 a New York auction successfully sold the largest ever collection of Macallan Fine & Rare, a lot of 40 bottles with vintages ranging from 1937 to 1972, for US$430,000.
Le Clos' sale breaks the store's previous record of US$112,780 for a basket containing The Macallan Lalique plus other 50-year-old single malts, to a Chinese customer in 2014.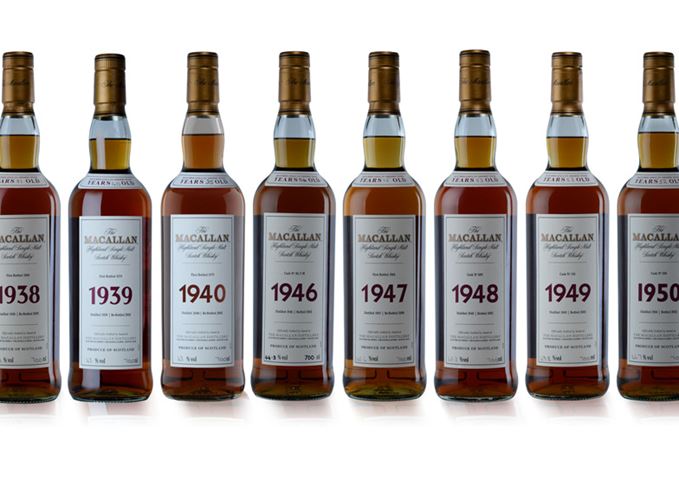 The Macallan Fine & Rare Collection consists of around 50 vintages.