The oldest bottling of Brora and more than 80 lots of Macallan are the highlights of a Bonhams auction of fine wine and whisky being held in Hong Kong next Friday (19 May).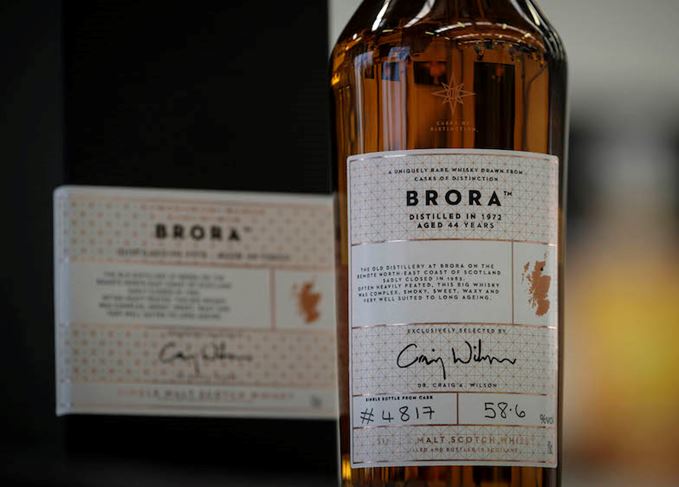 The 1972 Brora, the only bottle taken from an ex-Sherry butt, is the distillery's oldest release to date at 44 years, and is expected to fetch HK$65,000-80,000 (US$8,300-10,300). Filled at a very high strength, it was bottled at 58.6% abv and is being released direct from stocks owned by Diageo.
The Bonhams sale also includes more than 80 lots of Macallan single malt, including a bottle of Fine & Rare 1950 (52-year-old) with an estimate of HK$160,000-200,000 (US$20,500-25,700).
Further lots from the Fine & Rare range include single bottles of 1940 (35yo) and 1937 (37yo), both with estimates of HK$210,000-240,000 (US$27,000-30,800).
Brora has become a cult single malt since the distillery was mothballed in 1983. Production at the Highland plant, originally called Clynelish, began in 1819, and it was renamed Brora when used to produce heavily peated malt for blending in the 1970s, with the Clynelish name transferring to the adjacent newly-built distillery.
'We've seen a rapid growth of interest in rare and collectable whiskies, and this bottle of 1972 Brora is the epitome of that,' said Dr Nick Morgan, head of whisky outreach at Brora owner Diageo.
Beyond Scotch, the Bonhams sale also includes a rare early bottling of Hanyu Japanese whisky. Pine with Crane 2000 is one of only 10 bottles produced, attracting an estimate of HK$30,000-36,000 (US$3,850-4,600).
From the US comes Schenley's Aged Medicinal Whiskey, a 1920s Bourbon appearing at auction for the first time with an estimate of HK$20,000-25,000 (US$2,600-3,200).
Although alcohol was banned in the US during Prohibition, the government licensed six whiskey producers to sell 'medicinal liquor' – available only with a doctor's prescription and with each person restricted to a pint every 10 days.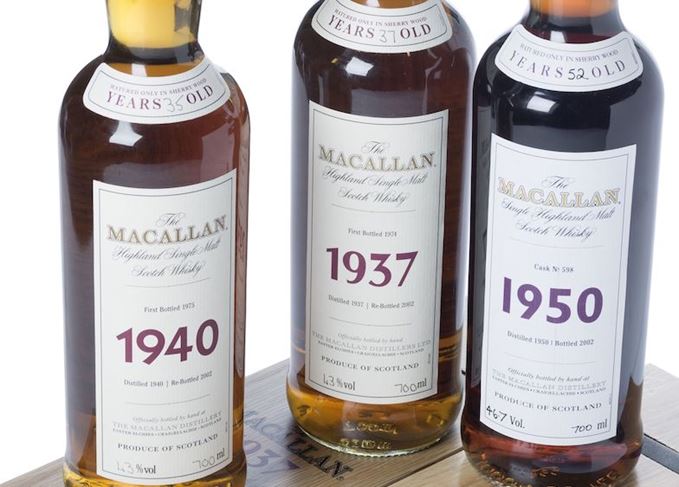 Rare trio: These Fine & Rare bottles are three of more than 80 Macallan lots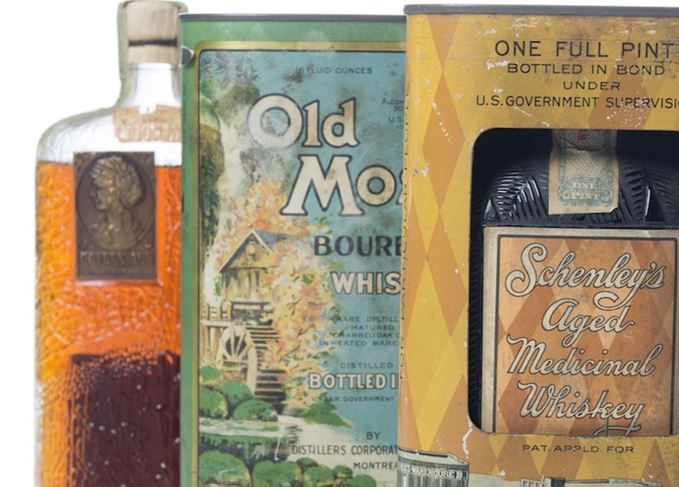 Purely medicinal: This Prohibition-era whiskey was only available on prescription