Some of Scotland's largest distilleries have joined forces with up-and-coming 'craft' producers to bolster Scotch whisky's success during a period of 'unprecedented investment' in the industry.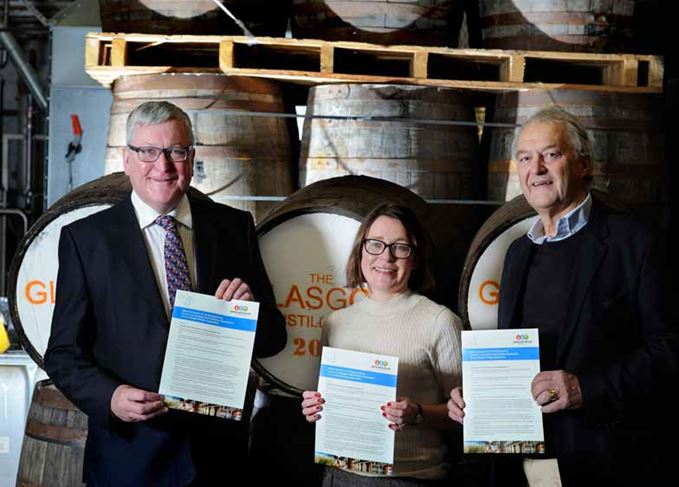 Scotch whisky trade body the Scotch Whisky Association (SWA) and the Scottish Craft Distillers Association (SCDA) – which represents newer, smaller distillers – have signed a Memorandum of Understanding (MoU), pledging to support the success of all Scotch globally.
The agreement was signed at the new Glasgow distillery in Hillington, witnessed by Fergus Ewing MSP, Scottish Government Cabinet Secretary for the rural economy and connectivity.
The agreement states Scotch is 'a significant Scottish and British cultural asset based on authentic and unvarying local methods of production, with distilleries and brands supporting the communities with which they work; creating jobs and boosting growth.'
It comes at a time of record expansion for the Scotch whisky industry, which has seen 14 distilleries begin production since 2013, including Harris in the Outer Hebrides, while seven are set to launch this year along with the reopening of Bladnoch. Throughout Scotland, there are currently up to 40 new distilleries in planning and development stages.
Julie Hesketh-Laird, SWA acting chief executive, said: 'We are seeing unprecedented investment in the Scotch whisky industry by companies of all sizes.
'The SWA has over a century's wealth of experience and expertise – for example in-market access, legal protection and promoting social responsibility – that we are looking to share more widely with new entrants to the industry.
'Our collaboration with the SCDA reflects the strong partnership that has developed between new and established distillers.'
Scotch whisky's last boom period of this scale was in the 1890s, when around 40 new malt and grain distilleries were built to satisfy demand for blended whisky.
Scotch whisky generates £4.9 billion for the British economy each year, maintaining more than 40,000 jobs across the sector with exports estimated to be worth nearly £4bn.