The Scotch whisky industry is calling for further reductions in UK excise duty as it was revealed last year's historic cut boosted the Treasury's coffers by £96 million.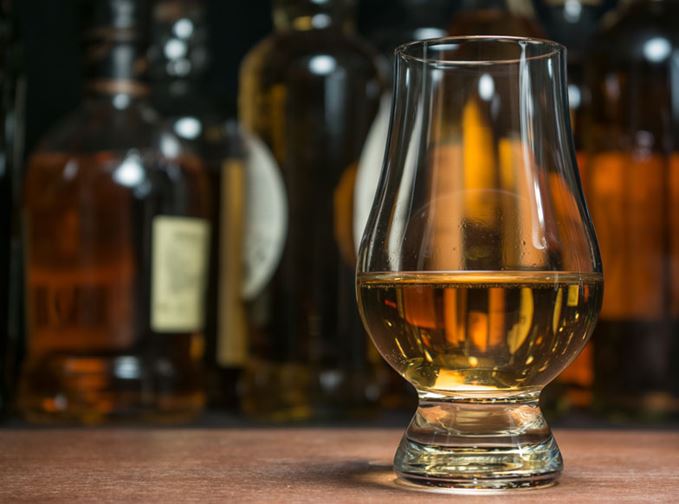 The 2% reduction in excise tax in 2015 – the equivalent of shaving 17p off a 40% abv bottle of whisky – has been applauded for contributing to an increase in the sale of spirit drinks in the UK.
Between April and December 2015, tax revenue from spirit sales grew 4% compared to the same period in 2014, from £2,401m to £2,497m.
The Scotch Whisky Association (SWA), which represents 95% of the Scotch whisky industry, is now calling on the UK government to apply a further 2% cut in excise tax in March's Budget.
A poll conducted on behalf of the SWA in December last year revealed three quarters of the British Public agree the current level of tax on an average priced bottle – 76% when combining excise and VAT – is too high.
David Frost, chief executive of the SWA, said: 'The government's own figures tell a simple story: when tax is too high, if you cut it, revenues go up not down. Along with the British public, we believe that the current tax of 76% on a bottle of Scotch is too high. An ordinary drinker will hand over almost £10 in tax on each bottle they buy. We would like to see a 2% cut again this year.'
The call is part of a new campaign launched today by the SWA – Fair Tax for Whisky, Stand up for Scotch.
The industry body claims a further cut in tax would support more jobs in the industry as well as allow for more independent distilleries to flourish.
Seven new distilleries began production during 2015 while the SWA claims some 30-40 more are also in the pipeline.
Frost added: '[Chancellor] George Osborne listened to the industry last year when we said that a cut on duty would increase confidence, safeguard jobs, help consumers, and thereby ultimately benefit the Treasury.
'We now have the figures to prove it. That's why this year we are asking the Chancellor to continue what he has started. Deliver fair tax for whisky, free the industry to invest and grow, and feel the benefit through increased revenue.'
The Scotch whisky industry generates £5 billion a year and supports 40,000 jobs.