Two entrepreneurs are a step closer to bringing Scotch whisky production back to Leith after a four-year quest to find the right site for a new £5m distillery.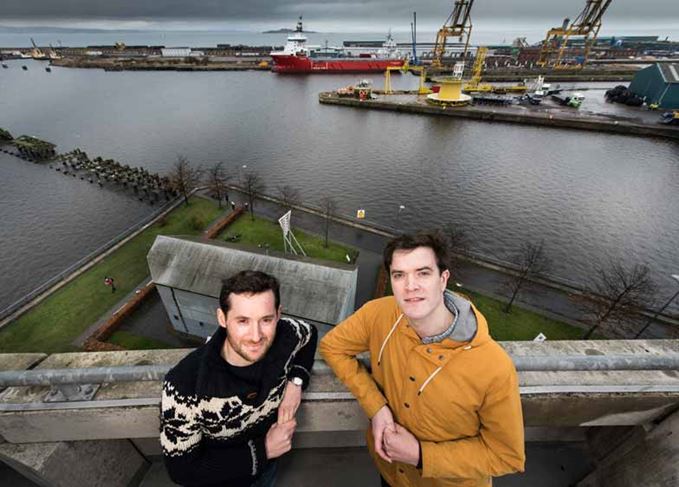 The brainchild of friends Ian Stirling and Patrick Fletcher, the Port of Leith distillery will be located in Edinburgh's port district beside Ocean Terminal Shopping Centre and the Royal Yacht Britannia.
Having secured 'significant' investment, and permission from Ocean Terminal to build on its land, a planning application is now being drawn up and will be submitted within the next three months.
If successful, Port of Leith distillery will help return malt whisky distilling to Edinburgh for the first time in almost 100 years.
It's the second malt whisky distillery proposed for the Scottish capital. Former Macallan master distiller David Robertson, and his group Newmake Ltd, are also close to commencing building work on Holyrood Park distillery on the outskirts of Holyrood Park.
Threesixty Architecture has been recruited to design the distillery, which will produce 400,000 litres of pure alcohol each year once fully operational. The site will also feature a shop, plus an adjacent floating restaurant and bar.
Fletcher said: 'It took a long time to find the ideal site. Ocean Terminal bought into our vision when we had no money and only a plan.
'Leith was once the national hub for the Scotch industry and it's really exciting to be restarting that tradition.
'Our business will boost the local economy by drawing more tourists and residents down to the harbour and providing many new jobs.'
Leith's whisky heritage dates back to 1822 when it was awarded one of six licences issued to ports in Scotland, which allowed the district to store whisky under bond.
The region became popular with whisky blenders, such as William Sanderson & Sons, best-known for its Vat 69 blend.
Edinburgh's last malt distillery was Glen Sciennes, which was renamed Edinburgh distillery by Andrew Usher in 1859. It was closed down in 1925 by Scottish Malt Distillers.
Furthermore, the Scotch Malt Whisky Society (SMWS) established its first site in Leith, the Vaults, which is located in an 18th-century building and is still operational today.