Glenkinchie distillery has partnered with the Royal Edinburgh Military Tattoo to create an exclusive single malt Scotch whisky.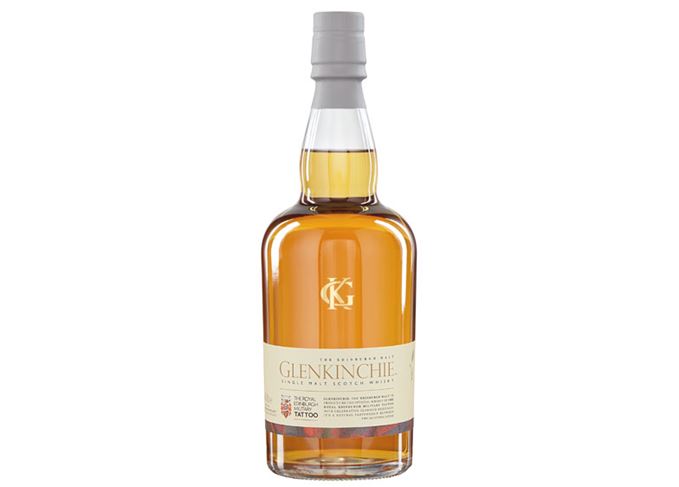 The limited edition Glenkinchie Tattoo has been released as the official whisky of the annual military spectacle showcase, currently taking place at Castlehill (2-24 August 2019).
The no-age-statement single malt has been matured in rejuvenated hogsheads and American oak barrels, and bottled at 46% abv.
Selected by both the Glenkinchie and Tattoo teams, Glenkinchie Tattoo is said to have notes of dried fruits, warm baking spices, butterscotch and Scottish tablet.
Ramsay Borthwick, senior site manager at Glenkinchie distillery, said: 'This highly prized release has been specially selected by our expert team at the distillery as a celebration of our heritage as "the Edinburgh Malt" and the unique partnership between two of the city's greatest icons, both celebrating our glorious history.'
Just 6,000 bottles of Glenkinchie Tattoo have been created, available for £65 exclusively from the Royal Edinburgh Military Tattoo shop and Glenkinchie distillery, located 15 miles outside the city.
The first Edinburgh Military Tattoo took place in 1950 at Edinburgh Castle.
The military display now attracts an annual audience of around 220,000 spectators.