Highland single malt Glenmorangie has unveiled its 'oldest and rarest' whisky to date – Glenmorangie Pride 1974.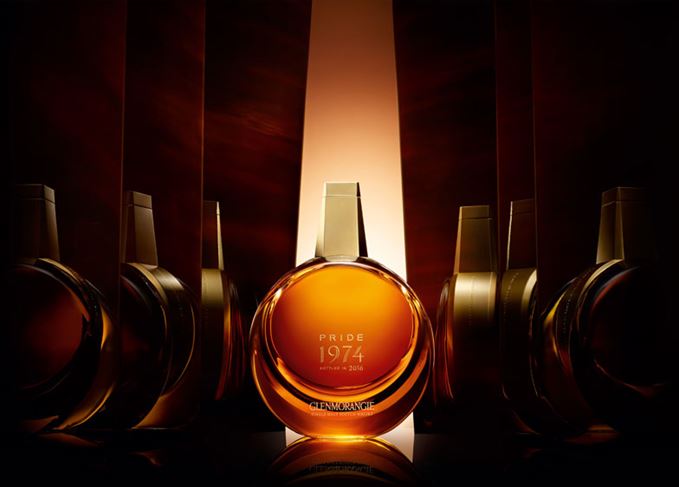 The 41-year-old single malt Scotch whisky was filled into ex-Bourbon and ex-oloroso Sherry butts on 30 October 1974, before being bottled this year at 52% abv.
Only 503 crystal decanters of Glenmorangie Pride 1974 will be released globally in May, each priced at about £7,200.
Glassware specialist Laurence Brabant was recruited to design the decanter, which is engraved with gold metallic detailing and concealed in a lacquered cherrywood veneer box with a mirrored interior. Brabant also designed the packaging for Glenmorangie Pride 1981 and Glenmorangie Pride 1978.
To celebrate the launch, Glenmorangie partnered with piano maker Steinway & Sons and pianist Aaron Diehl to compose a piece of music that 'embodies the whisky's rare beauty', which was performed for the first time in New York last night (23 March).
Dr Bill Lumsden, director of whisky creation, distilling and whisky stocks at Glenmorangie, said: 'Glenmorangie Pride 1974 is the oldest and deepest Glenmorangie ever to be released. Its age lends the whisky an enriched intensity, borne only of a slow, patient maturation.
'The result is an exquisite blend of deep, rich, salty and spicy aromas – aged balsamic vinegar, salted caramel toffee and oranges, leading to tastes of baked apples, toffee, oranges and brown sugar.'