Glenmorangie has released 'one of its rarest single malts', a 16-year-old finished in a Pedro Ximénez Sherry butt, as the first in a series of 'highly limited' distillery-exclusive bottlings.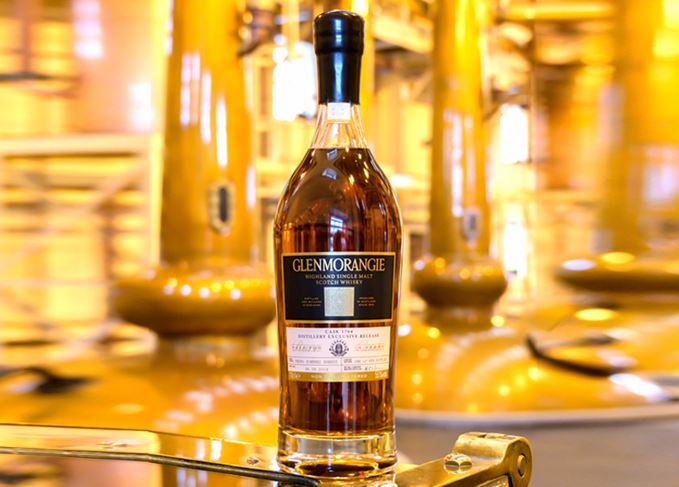 Glenmorangie Cask 1784 has been aged for 10 years in separate ex-Bourbon casks before being transferred to the eponymous ex-Sherry butt for six years of secondary maturation.
Bottled at 55% abv, the whisky is said to be 'brimming with coffee and walnut cake' notes on the nose with 'creamy fudge, toffee and old-fashioned boiled sweets' on the palate.
Dr Bill Lumsden, Glenmorangie's director of distilling, whisky creation and whisky stocks, said: 'We rarely release distillery exclusive whiskies like Cask 1784.
'I hope this intensely sweet and surprisingly rich Glenmorangie will give visitors a particularly special reason to make the journey to our distillery.'
Priced at £650 per 70cl bottle, just 636 bottles of Cask 1784 have been produced.
While most of the bottles are already on sale at the distillery, Glenmorangie is said to be 'keeping a few back for special occasions'.
Cask 1784 is the first in a quartet of rare limited-edition whiskies, all distillery-exclusive bottlings, set to be released later in 2019.