Orkney single malt Highland Park is aiming to exploit the islands' Viking heritage with a radical redesign and the launch of a new series of special edition bottlings.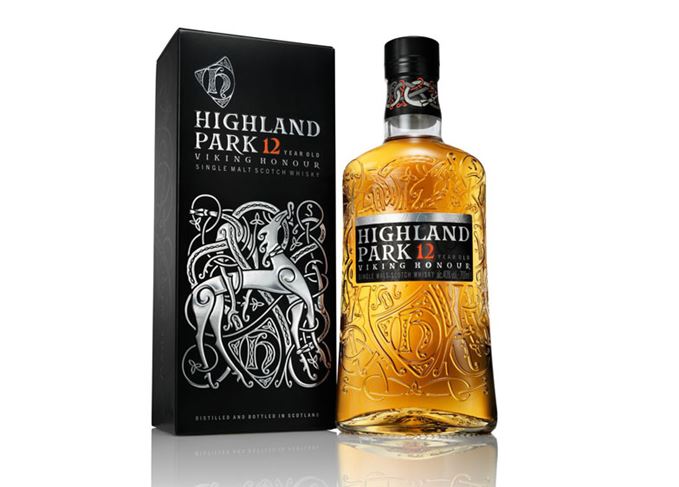 The new series of Viking Legend releases begins with the release of Highland Park Valkyrie, an NAS bottling with a greater proportion of peated malt, and launched in partnership with Danish designer Jim Lyngvild, an expert in Norse mythology and described as a 'bona fide 21st-century Viking'.
A number of further new launches from the Edrington-owned distillery will follow over the next year.
The distinctive new core range packaging, described as 'a complete re-imagining of the overall brand identity', is inspired by the period from around 800AD when Orkney was ruled over by the Viking kingdoms of Denmark and Norway.
'The inspiration for the design came from an ancient "Stavkirke" (wooden church), a World Heritage site in the tiny Norwegian village of Ornes,' said Highland Park brand director Jason Craig.
'The wooden church is heavily decorated with extensive and ornate wooden carvings, which we thought would look amazing on a glass bottle.'
The result is a heavily embossed, slightly wider bottle depicting a Viking legend of a lion fighting the forces of evil, in the form of serpent-like dragons. It also features a metallic label design and a Torq closure.
While the liquid for the core range remains unaltered, each variant has been given a 'sub-brand' name:
Highland Park 10-year-old: Viking Scars
Highland Park 12-year-old: Viking Honour
Highland Park 18-year-old: Viking Pride
The new packaging will be begin to appear in the UK from the end of April, with the redesigned 18-year-old launched in specialist retailers from July. Older expressions, including the 25-, 30- and 40-year-old variants, will have the new packaging over the next 8-12 months.
Meanwhile, Craig said the whisky used in Highland Park Valkyrie 'dials up more of our smoky notes by incorporating more of our heathery peated malt'.
He added: 'This creates a richer, fuller phenolic note that has balance due to the sweeter, heathery character of our moorland peat, but it is a slight departure from our core 12-year-old whisky.'
Lyngvild's bottle design is inspired by a typical Viking pendant from 300-700AD discovered in Uppland, Sweden, and the ancient Hammar Stone of Gotland, which details the journey of the Valkyries – mythical angels on horseback.
Launching in more than 15 markets from April and bottled at 45.9% abv, Highland Park Valkyrie has a UK RRP of £55 (70cl and 75cl bottles).
The second and third expressions in the Viking Legends series, Valknut and Valhalla, will be launched in 2018/19.
Highland Park is also planning a new whisky for the US market – Magnus – for summer 2017, matured in Sherry-seasoned and ex-Bourbon American oak, bottled at 40% abv with an RSP of US$39.99.
In late summer, the distillery is set to launch Full Volume, followed at the end of the year by the follow-up to the Fire and Ice special editions, plus a 50-year-old expression.
Full Volume, aimed as a synergy between the skills of a sound engineer in music and those of a whisky maker, was distilled in 1999, matured exclusively in ex-Bourbon casks and bottled this year.
Bottled at 47.2% abv, it will sit between Valkyrie and the 18-year-old and will be available in markets including the UK, US and Nordic region, with an RSP of about £75 for a 70cl bottle.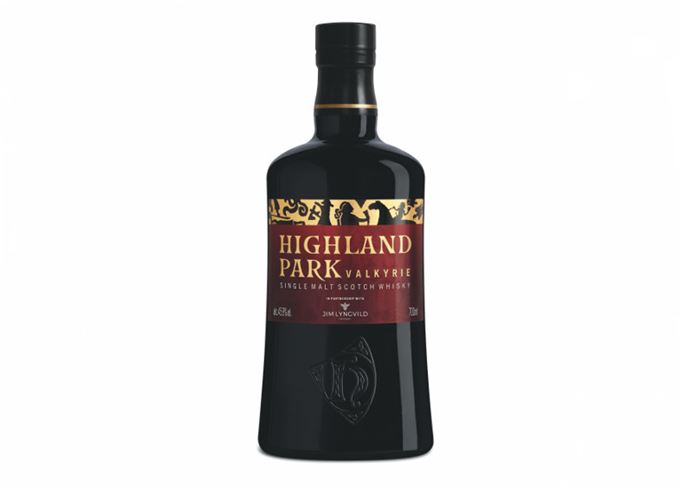 More smoke: Valkyrie uses a higher proportion of peated malt