Highland Park is closing its Viking Legend series of limited edition whiskies with Valfather, said to be the distillery's peatiest whisky to date.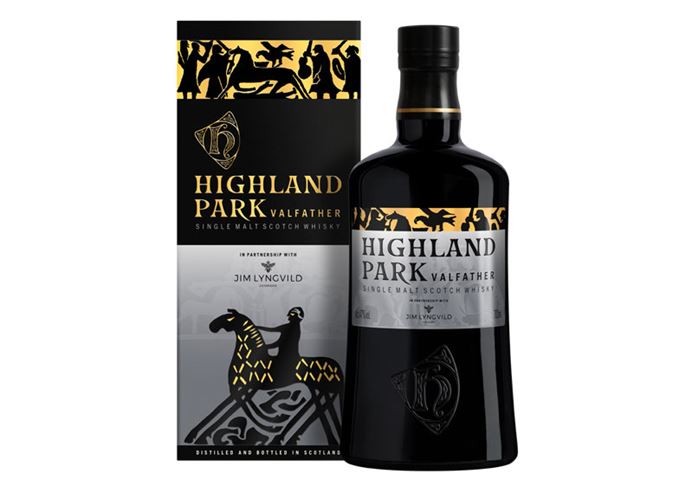 Highland Park Valfather is a no-age-statement single malt matured in refill casks, and bottled at 47% abv.
Named for Odin, widely regarded as the most powerful of the Norse gods, Valfather is said to have aromas of 'crisp apple with sweet fragrant pear' and notes of 'creamy vanilla crème brûlée with toasted cedar wood and warming paprika'.
Valfather is the third and final expression in the Orkney distillery's Viking Legend series, inspired by Ragnarök, the mythological series of events that led to the death of many Norse figures.
The series was launched in 2017 in collaboration with Danish designer Jim Lyndvold with the release of Valkyrie, and continued with Valknut earlier this year.
Gordon Motion, master whisky maker at Highland Park, said: 'Valfather and the whiskies in the Viking Legend series uses more of our heavily peated malt, making the series more like cousins, rather than a brother or sister to the core range.
'Overall, this whisky is the richest and smokiest in taste profile compared to the rest of the series and our classic whiskies.'
Highland Park Valfather is available globally for around £60 a bottle.
This article contains affiliate links, which means we may earn a small commission if a reader clicks through and makes a purchase. All our journalism is independent and is in no way influenced by any advertiser or commercial initiative.