The Scotch Malt Whisky Society (SMWS) is to launch its second bar in London next month – the first in the city to open its doors to non-members.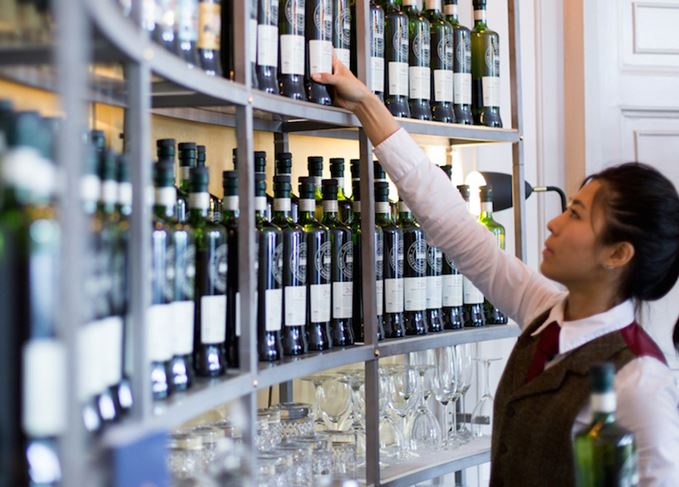 Kaleidoscope at Devonshire Square, situated beneath Scottish restaurant Mac & Wild in the City, will stock more than 200 of the society's single cask whiskies when it opens on Friday, 2 June.
Housed in a converted warehouse close to Liverpool Street station, the bar will offer a menu of whisky cocktails created by mixologists Michael Cook and Jamie Meehan, including the Bloody Scotsman, Blood and Sand, and Old-Fashioned.
Also available will be wine, Champagne and draught beer from Edinburgh, as well as bottled craft beers, plus light snacks featuring food from Mac & Wild.
Kaleidoscope is the society's first London bar to be open to the general public, following the launch of a similar venture, also called Kaleidoscope, at 28 Queen Street in Edinburgh.
The SMWS will also continue to operate its London members-only venue at 19 Greville Street, Farringdon.
'With Kaleidoscope at Devonshire Square we want to open up our amazing selection of bottlings to a new audience of whisky fans, so that they can discover this fascinating world of single cask single malts,' said Jan Damen, operations director UK for the SMWS.
The bar will open for a one-off event on World Whisky Day, Saturday, 20 May, from 12-6pm, with masterclasses scheduled for 1pm and 3pm.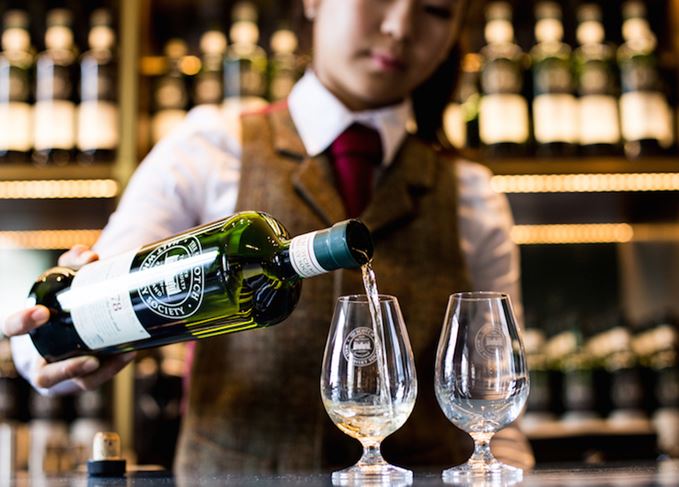 Open doors: Kaleidoscope will be open to non-members, like its sister venue in Edinburgh