Speyside distillery The Glenlivet is hosting a 'memory day' later this month to celebrate the distillery's history and the people who worked and lived there.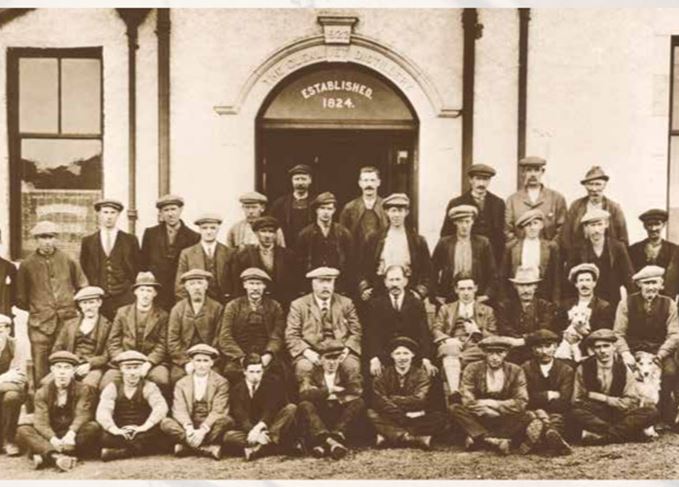 The distillery has partnered with Tomintoul and Glenlivet Development Trust to host the 'memory day' at The Glenlivet Malt Barn in Ballindalloch, an event made possible thanks to a £4m Lottery fund, granted to support projects in the local area.
Members of the public are invited to attend the event on Saturday, 27 May at 2-4pm, where there will be a host of activities to explore the site's past.
The distillery has already collated an archive of more than 700 images – some of which date back to the early 1920s – featuring workers and local residents. It is hoped visitors on the day will be able to help identify some of the forgotten faces.
Furthermore, while enjoying a dram (over 18s only), guests will have the chance to watch old videos about whisky-making at the distillery – not often shown to the public. A raffle, stalls selling local goods, tea, coffee and home-baked treats will also be available on the day.
This year's event follows three memory days that were hosted in the area last year, and is set to become an annual occurrence.
Jennifer Stewart, board member of the Tomintoul and Glenlivet Development Trust, said: 'We want to show we value these memories, we value these photographs and we want to take care of them. We are probably the last generation who will be able to preserve these stories, so we want to make sure they're available to others.
'There are a wealth of stories to be learned; the past is so important because it tells us about our present and helps to get us ready for the future. Those old ways remind us who we came from, who the whisky industry came from.
'We hope people will come down on the day with their own photos and stories, and allow us to scan them into our digital archive, and also record their own oral histories about their ancestors who used to work and live here.'