Glenfiddich has redesigned and renamed its core range of single malts in an effort to 'entice' new drinkers to Scotch whisky.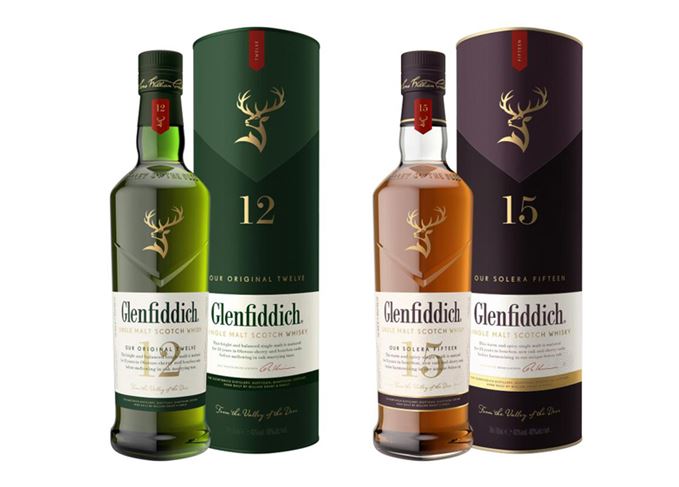 The Speyside distillery's 12- and 15-year-old whiskies will be renamed 'Our Original Twelve' and 'Our Solera Fifteen', in what brand owner William Grant & Sons said is a nod to its original expression, and 'innovative' solera process.
The range has also been given a new look with a more prominent age statement and chiselled 'V' on the bottle, said to reflect Speyside's 'Valley of the Deer'.
The Scotch producer claimed its new bottle design for Glenfiddich 'creates standout', and will 'appeal to current drinkers as well as entice those around the world who are new to the brand and category'.
Claudia Falcone, Glenfiddich global brand director, said: 'We wanted to emphasise Glenfiddich's special provenance and unique heritage with this stylish new design, drawing cues from the special place where our liquid is produced.'
Glenfiddich's new bottles will be introduced to the UK and US from June 2019, with the new-look 'Small Batch 18 Year Old' released in 2020.
Its makeover follows that of The Glenlivet, which unveiled its own 'bold' redesign last month to 'embrace the next generation of single malt drinkers'.
Glenfiddich and The Glenlivet are the world's two biggest-selling Scotch single malt whiskies.